The newest addition to our core collection, this timeless staple is back for good—a blank canvas to be written with your next culinary story.
An easy choice.
White dinnerware is eternal; a classic mainstay not bound to any specific style, adapting to any setting with ease. This timeless collection is our go-to (and soon to be yours, too).
Crafted to last.
Sustainably made by artisans at a zero-waste facility in Portugal, each piece is finished by hand, organically shaped, and one of a kind. Durable and non-toxic, they're designed to be dined on for every meal.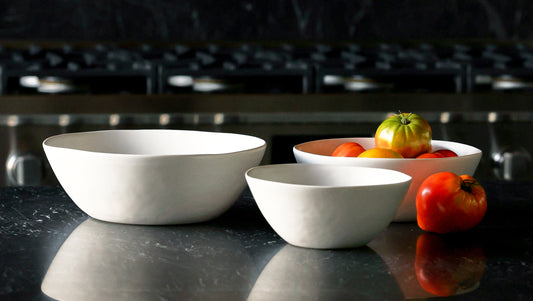 Try it for 30 days.
Spend some quality time with your new ceramics. Decide your purchase isn't for you? No problem, we have a 30-day money back guarantee.