Frequently Asked Questions
What if my dinnerware is damaged when it arrives?
What should I do with the packaging when my order arrives?
Where do I check the status of my order once it's shipped?
What's your return policy? How do I return my product?
HOW MUCH DOES IT COST TO SHIP?
WHEN WILL MY PRODUCT SHIP OUT?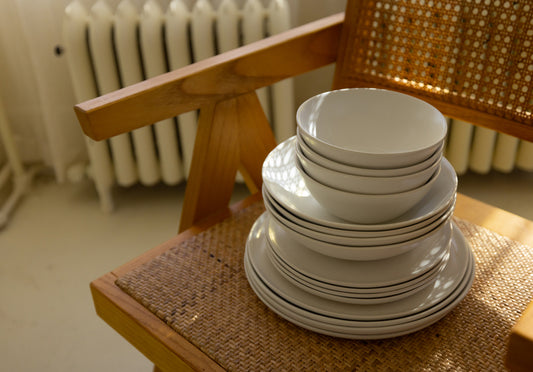 Live with us for 100 days.
We want you to love having us around. If we're not the right fit for your home, we have a 100-day money back guarantee—used or unused. Be sure to hang onto the original packaging to make the return process smoother.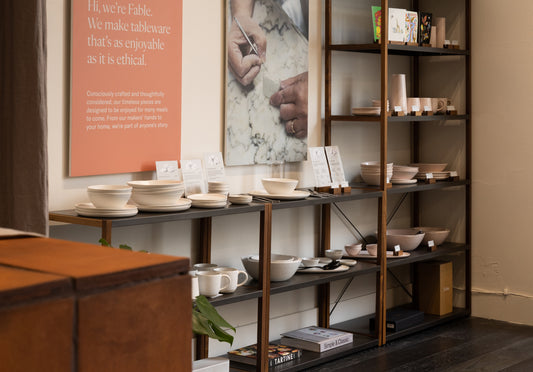 Visit our stores.
Join us in-store to experience our full product range in-person and get a personalized shopping experience. Our hosts are ready to answer your questions, recommend pieces for your home and help you style everything for your next dinner party.