Congratulations!
An exciting new chapter awaits. Lay the foundation for happily ever after with sustainably crafted, timeless tableware designed to grow with your home.
Get inspired with our most popular registry picks.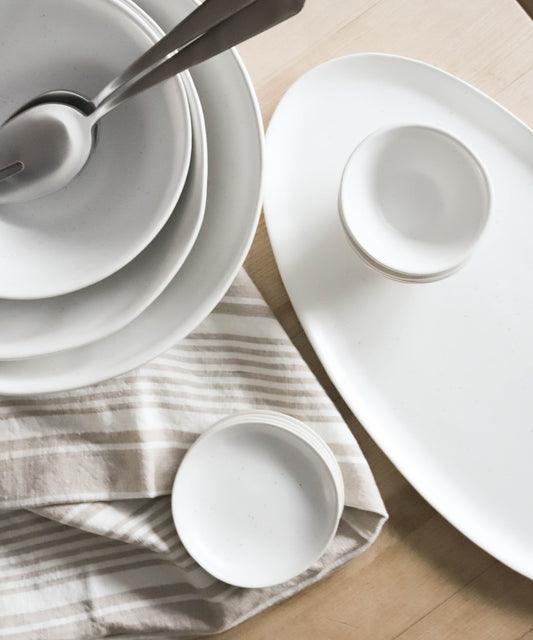 Seven tips for registry success.
Whether you're curating your wishlist or shopping for the newlyweds, here's our guide to registry success.
Read More
Already have a registry?
Whether it's The Knot, Zola, or Amazon, here's how to add Fable to yours.
A small part of your story.
"Fable has created the most beautiful quality dinnerware. Love the finish, weight, organic shape. I'm purchasing more soon!"
"Just get the bundle, 'cause you're going to wish you went with the whole nine yards…"
""The quality is fantastic. I've been on the hunt for years for something just like this. Modern, yet rustic. Simple and minimalistic. These are so durable and so beautiful.""
"If I was to ever design the perfect dish this would be it! They are like art! No two are the same—but they are beyond perfect."
"Simple yet elegant and artistic. Food looks fabulous and they are good for every occasion. I've had my eye on the set for a while and they lived up to every hope and expectation. Love. Love. Love."
"I am so happy with my Fable dishes! They are so beautiful and classic and I know I will have them for years to come! Good quality and beautifully designed!"
"I love everything about these dishes!!! I wasn't certain if I could believe all the five star reviews but now I would rate them six stars!!! The organic shape, the subtle speckles, I love it all."
"Such beautiful dishes that I have come to refer to as my shelf art! If you have open shelving these dishes are for you. They are unique."