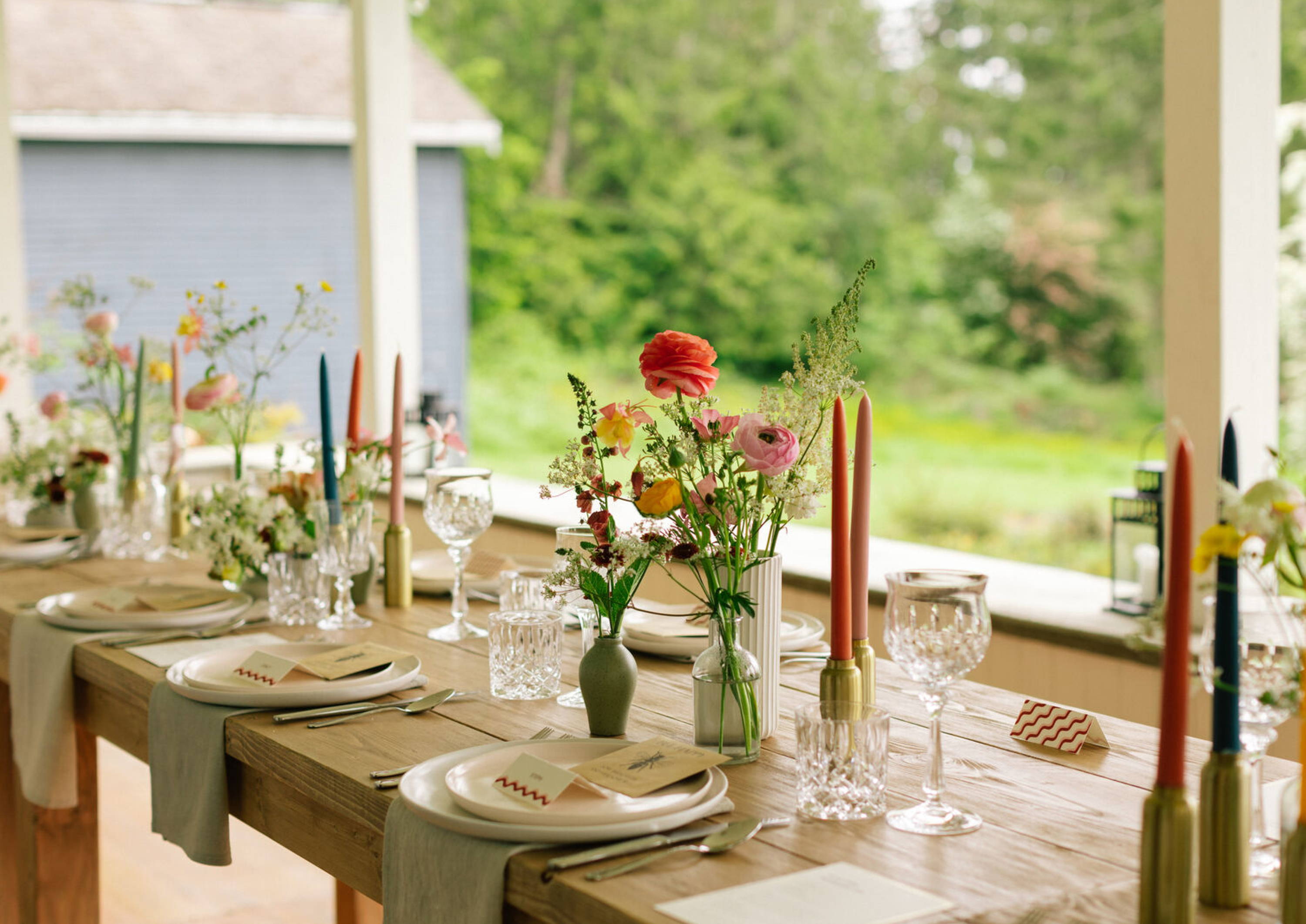 A Sustainable Wedding
on Pender Island
After meeting on Bumble, creative director Katie Bambro and her husband, Josh, had their first date at a jazz festival. Three years and a baby later, they tied the knot in a quaint, 30-guest ceremony on Pender Island. Tucked between Vancouver and Victoria in the Salish Sea, it was the perfect setting to encapsulate the beauty of British Columbia's coastal summers for their UK guests.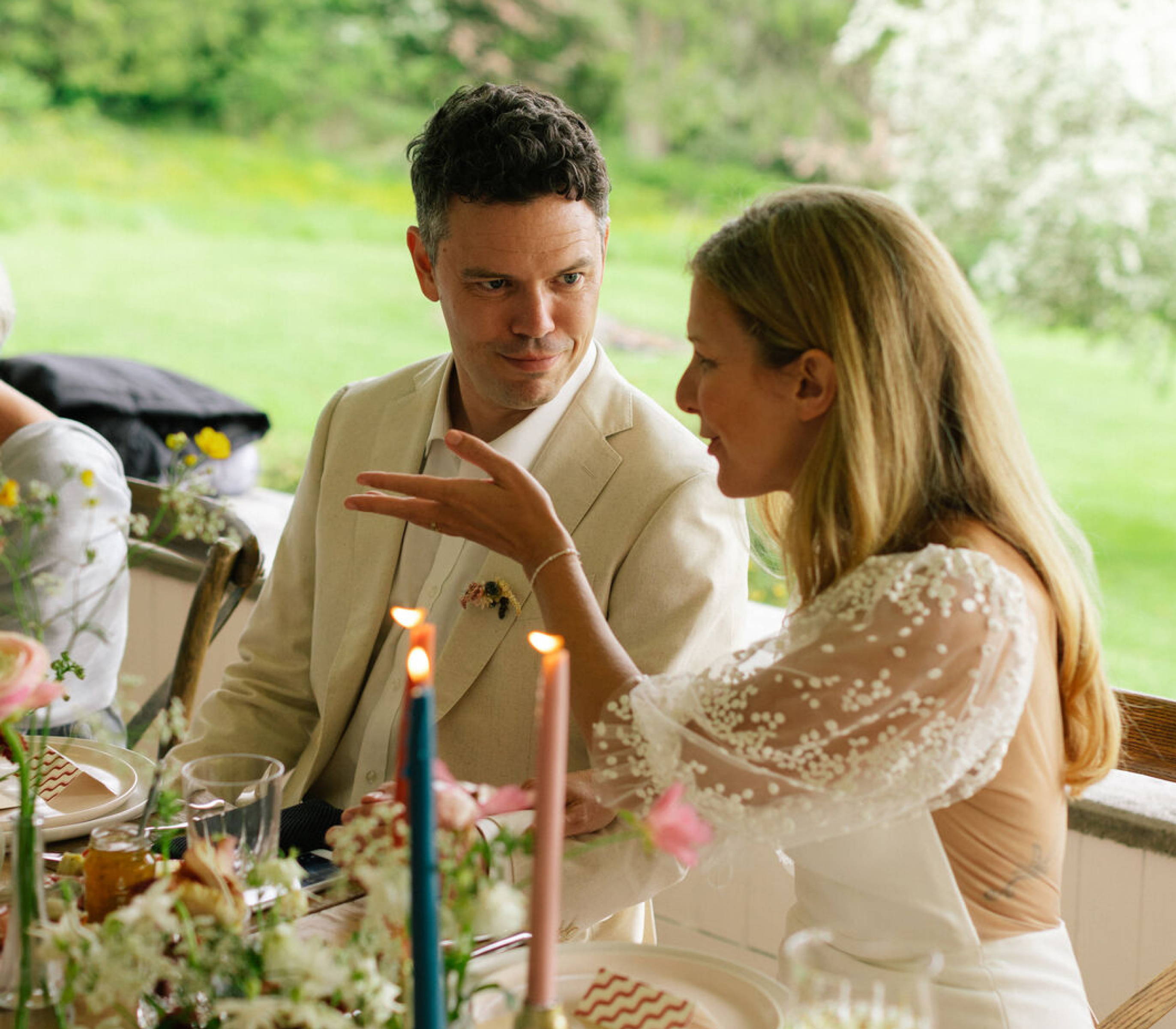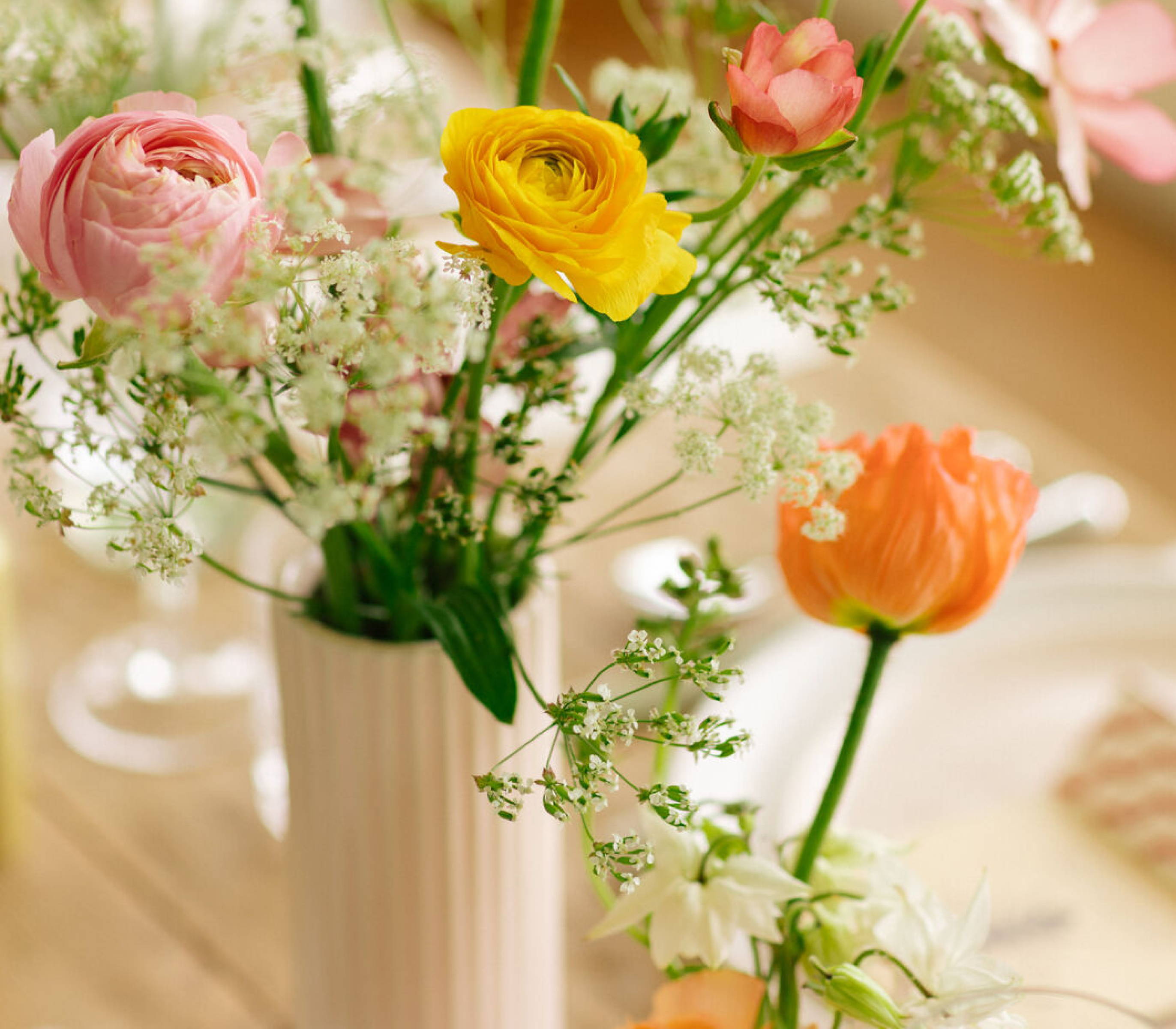 "Travel and adventure are important to us, and because no one had been traveling for so long due to the pandemic, we decided to do a weekend away on Pender Island," says Katie. They chose The Tides Cottages as their venue, a collection of heritage cottages—some more than a century old—perched on the island's edge overlooking the Pacific Ocean.
"From each cottage, you weave through the abundance of greenery, rose bushes, and cute trees. The main house was built in the 1920s, and the property still has the original shuffleboard court, cracks and all."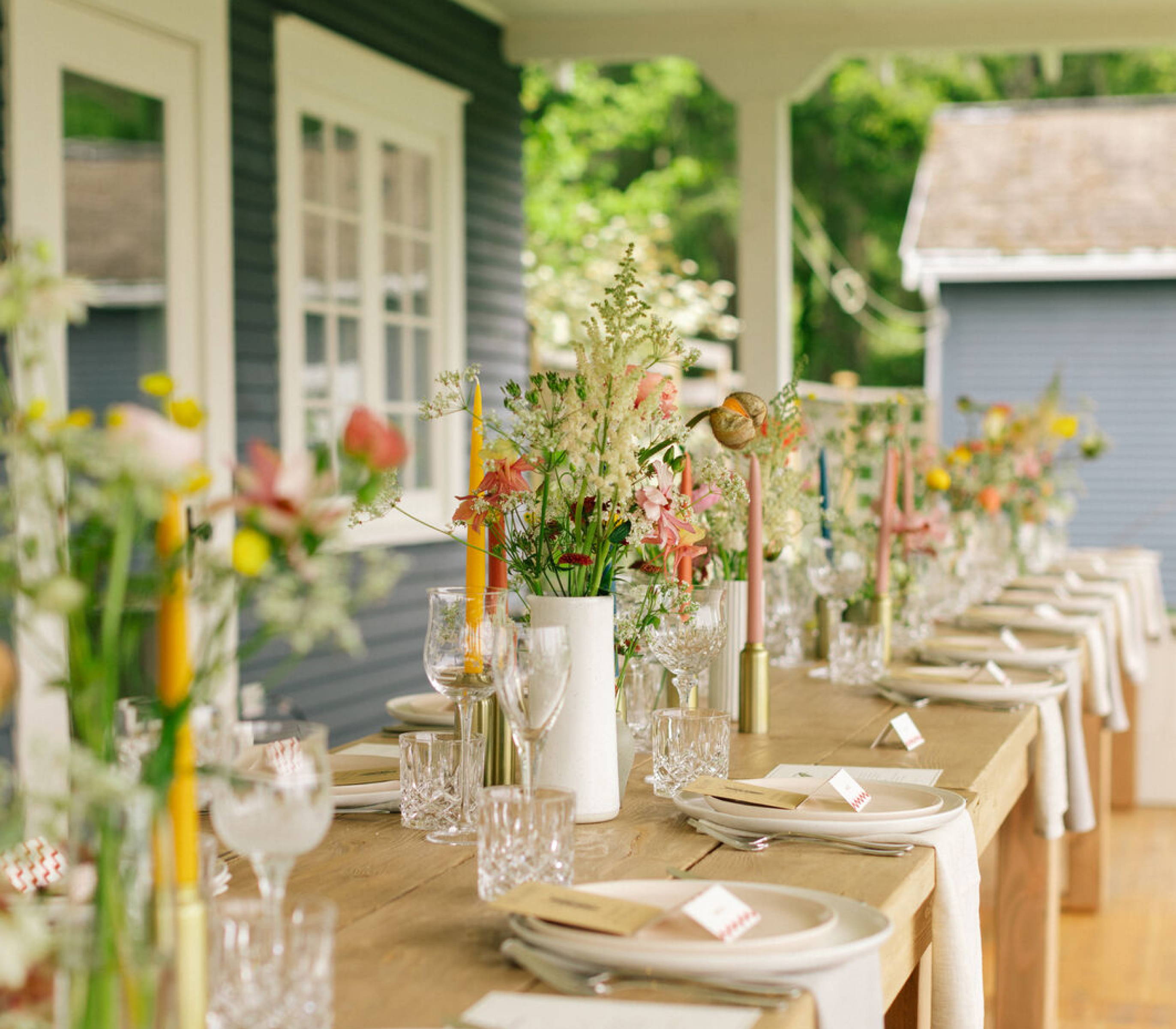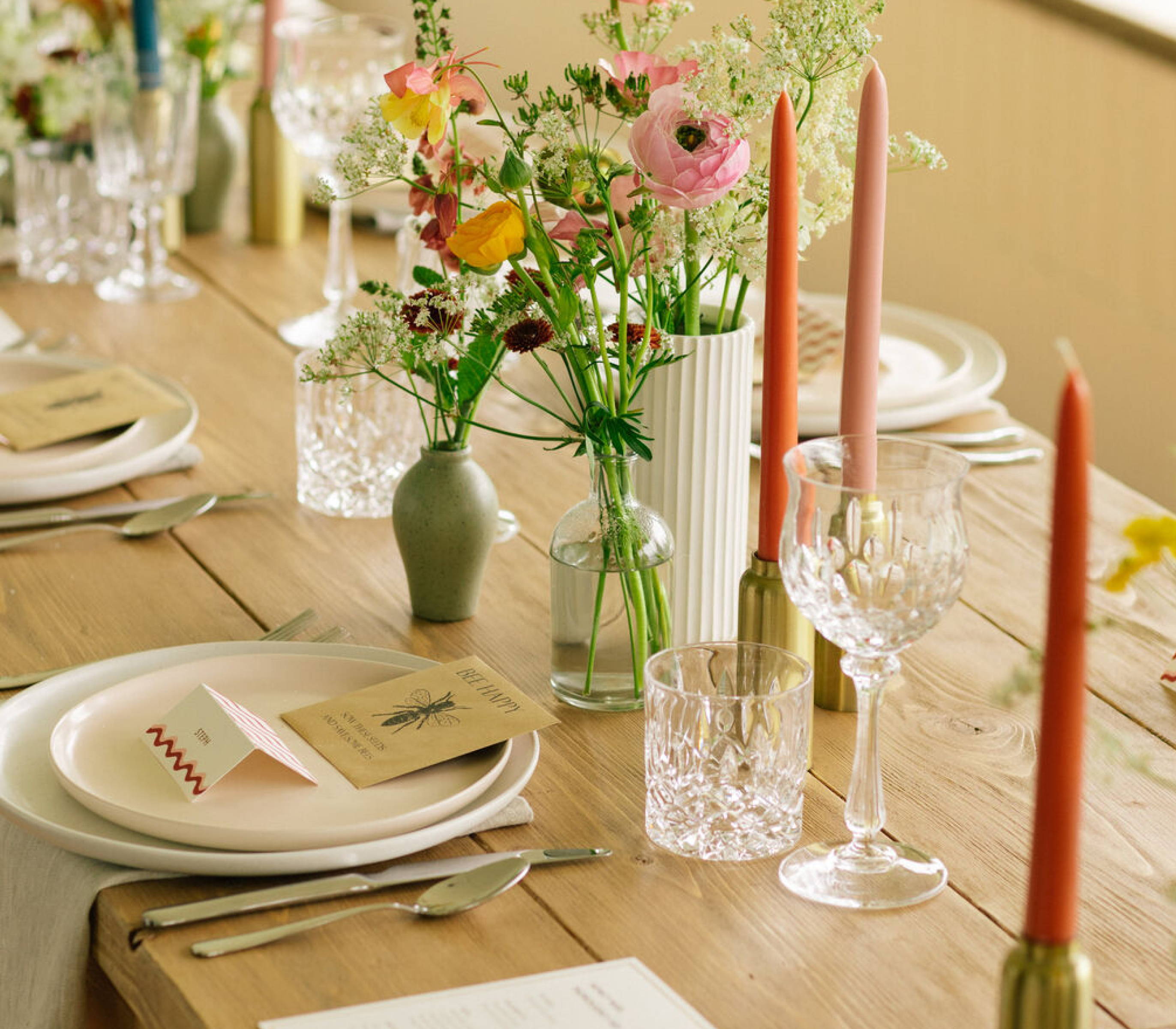 "It had that beautiful Call Me By Your Name romance and melancholy vibe to it, which was part of the reason we chose it."
Katie's family traveling from the UK coupled with the lingering effects of the pandemic led them to settle on a smaller ceremony. 30 guests in total, with family staying at the venue and a handful of guests spilling over into other lodging on the island.
"We wanted an outdoor wedding embedded in nature, bringing in splashes of color through the bouquet, ribbons on chairs, and table decor," Katie explains. "The setting really led to the overall vibe of the wedding. We didn't really need to add much, which we loved."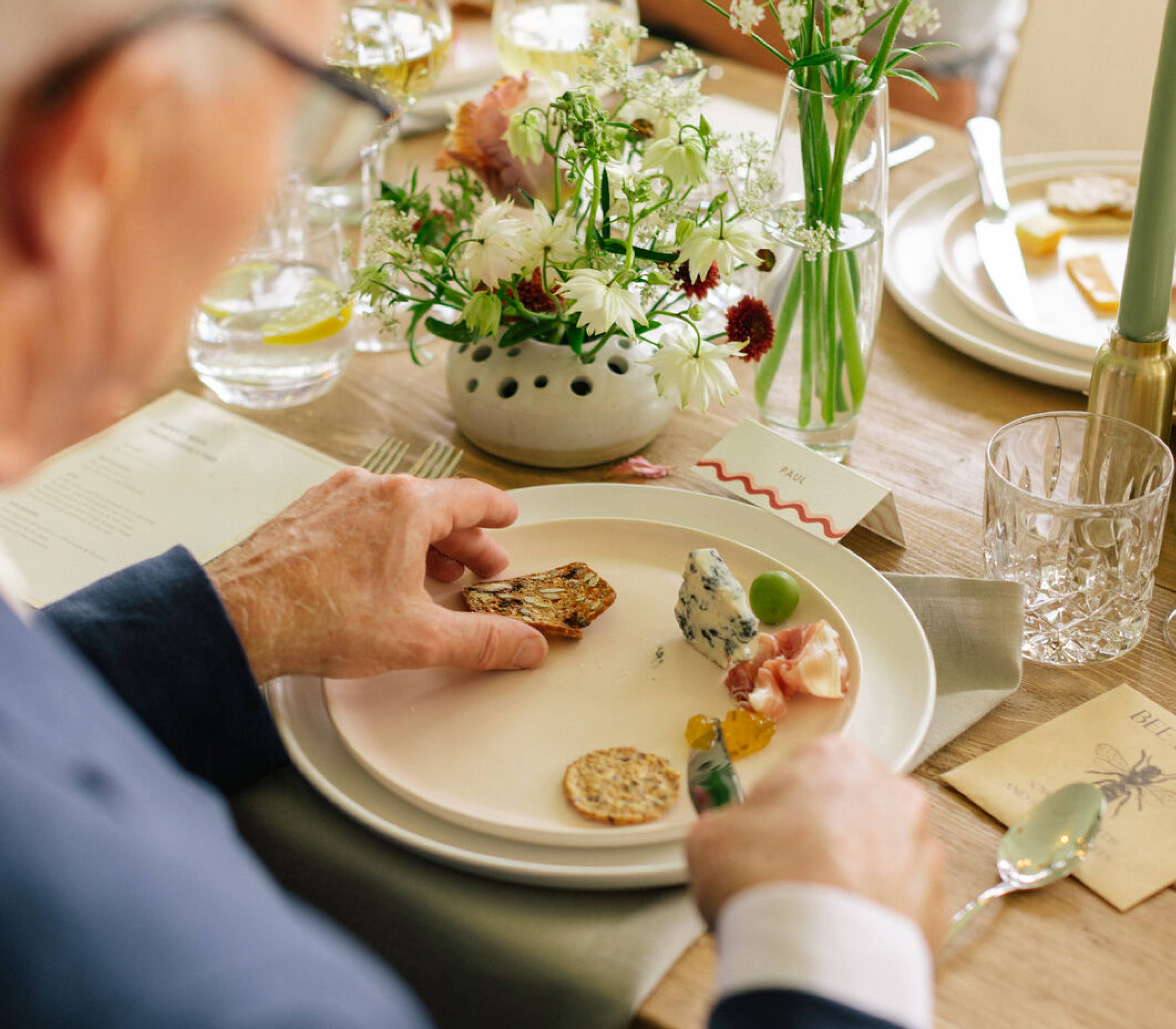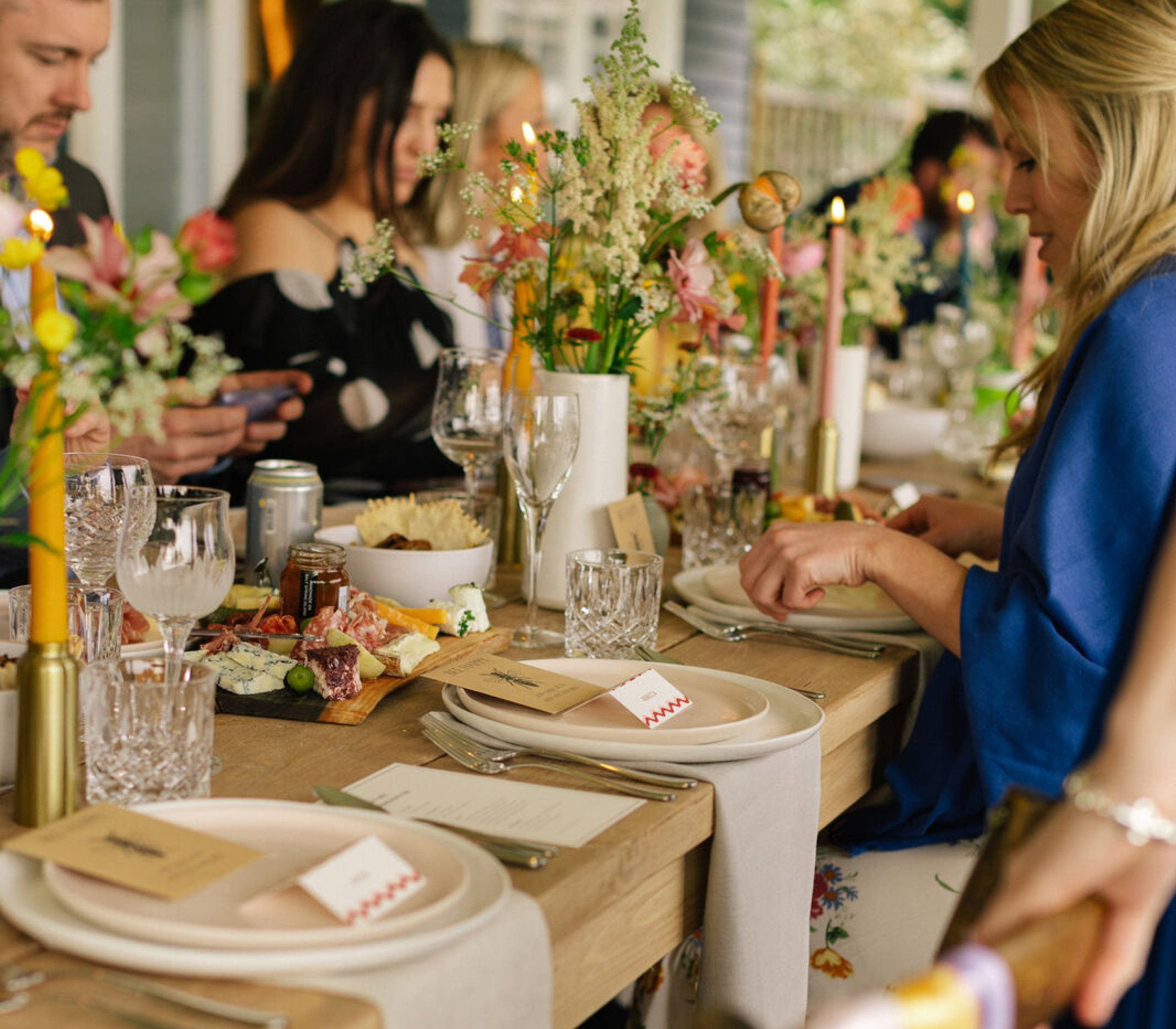 "We wanted it to be a big celebration of friends and family, so a long table with a family-style menu was key."
The four-course menu, catered by Salt Spring Island's Lulu's Apron, was served atop The Dinner Plates and The Salad Plates.
"When choosing tableware, Fable came to mind immediately. Their objectives around sustainability and true passion for craft match our own," says Katie.
"Fable is all about bringing people together around the dinner table, and this was exactly what our wedding was about. I chose Speckled White and Blush Pink along with a mismatch of vintage glassware from Token Objects as I didn't want everything to match. It just suited the aesthetic more."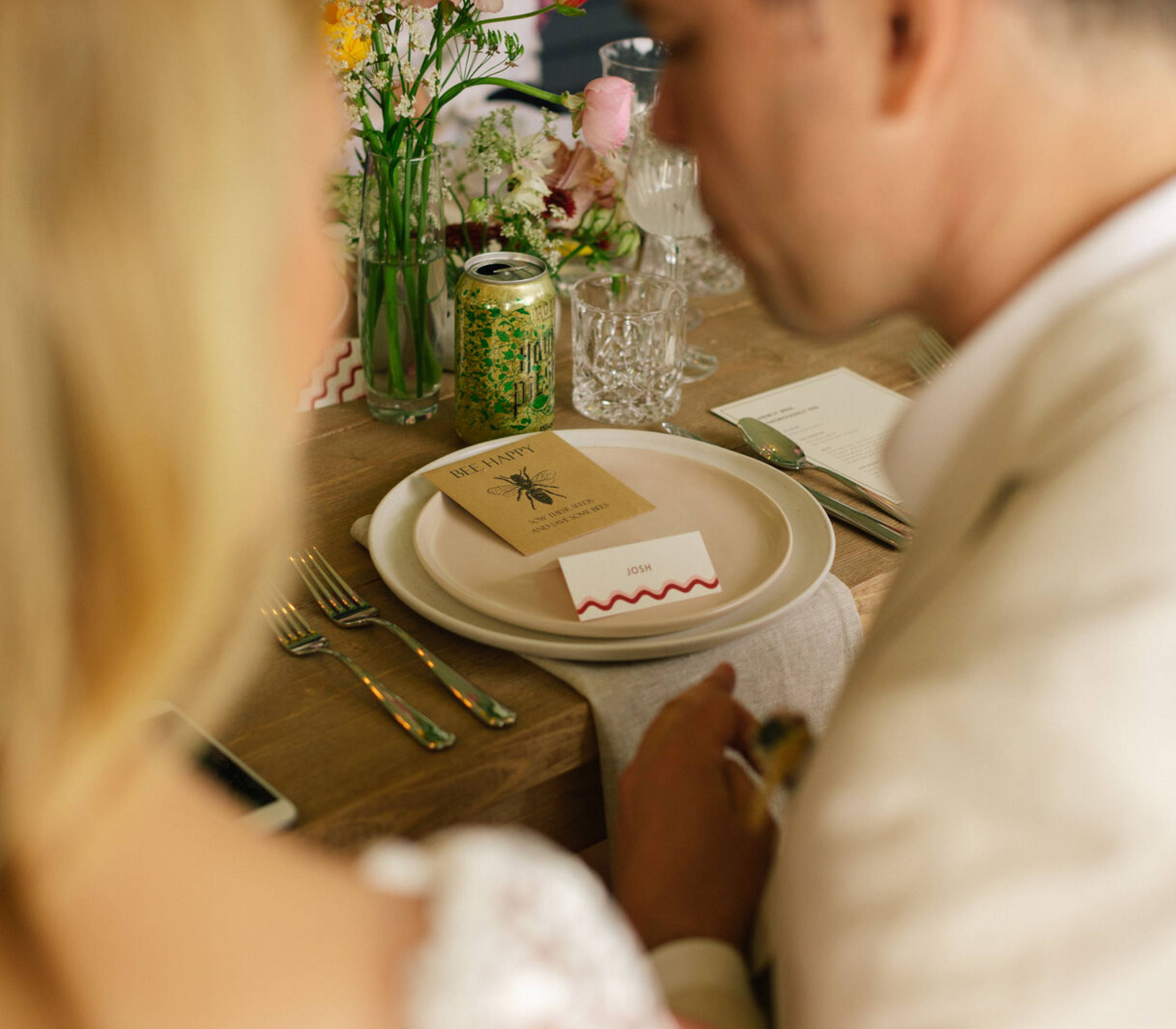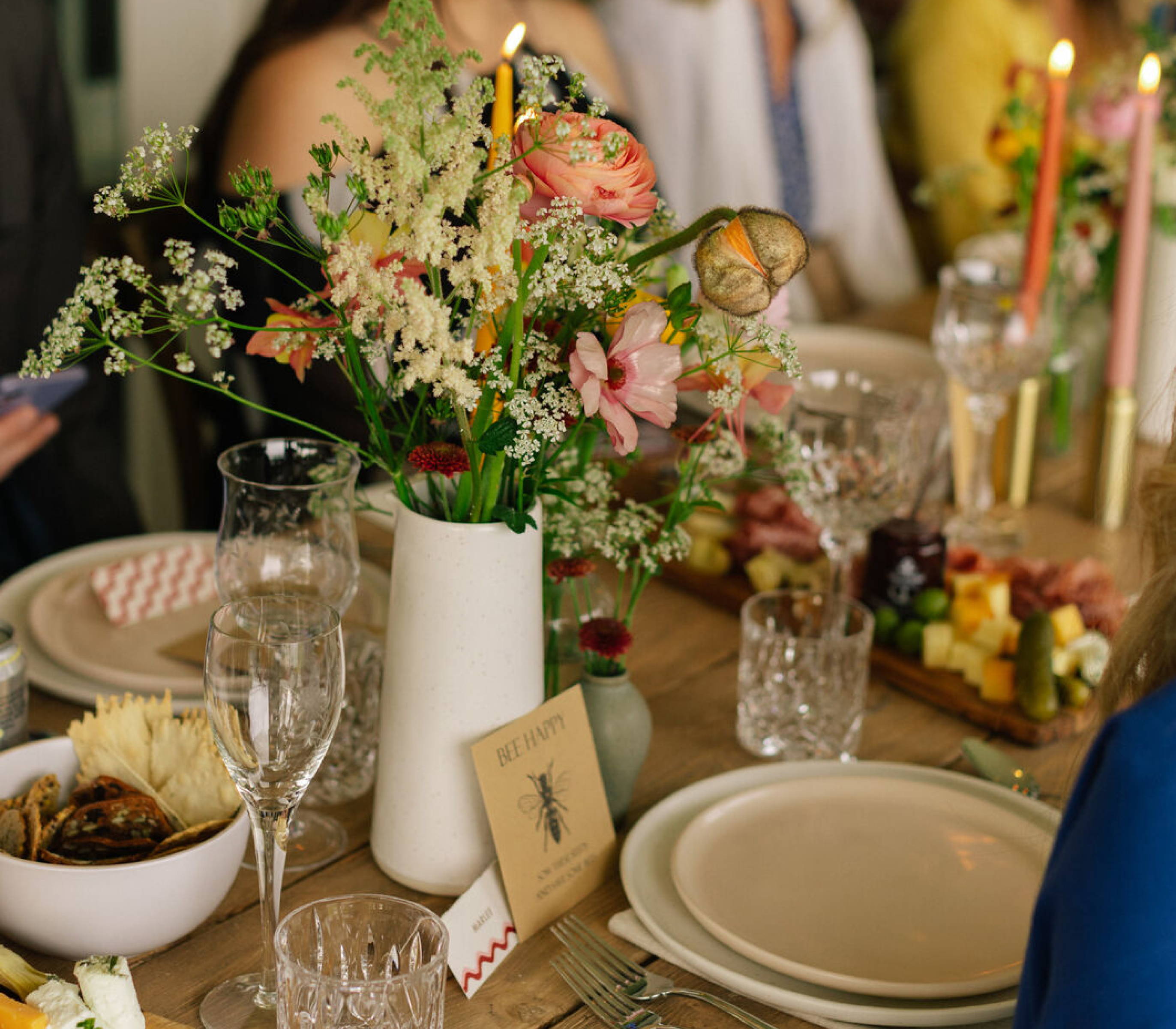 Beyond their respective roles as creative director and designer, Katie and Josh love working with their hands; for her, with textiles and gardening, and for him, carpentry and woodwork. "Living more sustainably is important to us, and so is learning new skills which we can put towards our everyday lives in an uncertain future."
"When putting on this wedding I didn't want to end up with a lot of waste that you then throw away or sell on Facebook marketplace. And because it was a smaller wedding, it was easier to do this. I borrowed 80% of things, [wedding] favors were packets of seeds, and we did very minimal signage, all recyclable."
The highlight of their big day? The effort everyone put into coming—some traveling all the way from the UK with children, catching ferries to the island, helping with set up and clean up—and a pod of orcas that just so happened to swim by during dinner. "Can you imagine the faces of the Brits?"