Coffee, cocktails, charcuterie boards, breakfast in bed—give each the backdrop it deserves with premium Italian-crafted wood pieces that double as decor when off-duty.
Discover our newest collection.
---
Touch wood.
Sustainably crafted in Italy from European ash wood, The Serving Boards and The Coasters are durable, beautiful, and designed with dual functionality. Flip them over to switch things up—from tray to serving board, and curved to flat.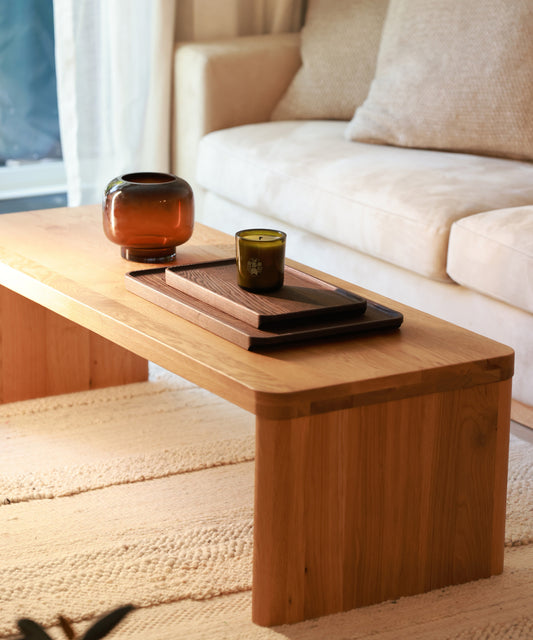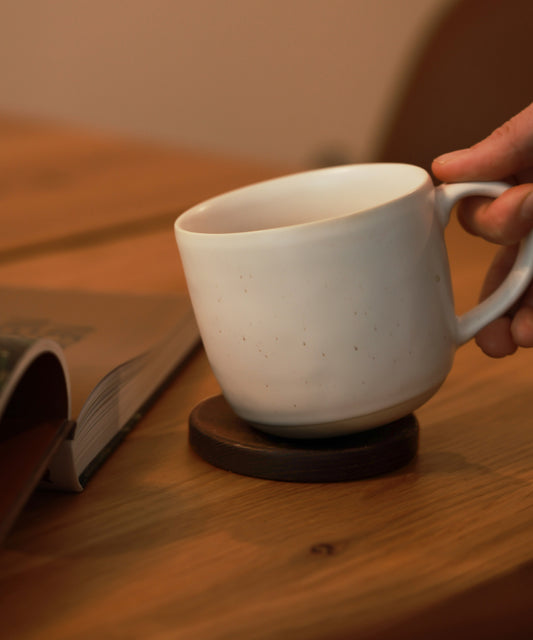 Two-faced.
With carved-in handles and a top rim, The Serving Boards make carrying easy on one side, and serving chic on the other. The Coasters are flat one one side, and curved on the other—a perfect match for The Mugs.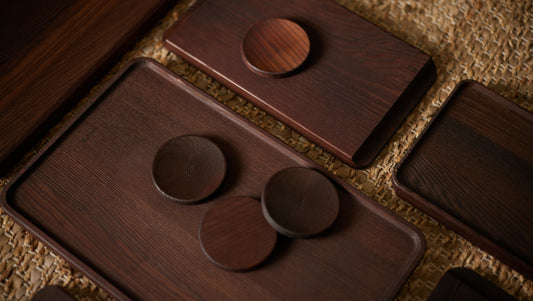 A solid choice
The wood is heat-treated to draw out excess moisture, making it more durable, stable, and lightweight. It also limits moisture absorption to make it long lasting, and lends its rich brown hue.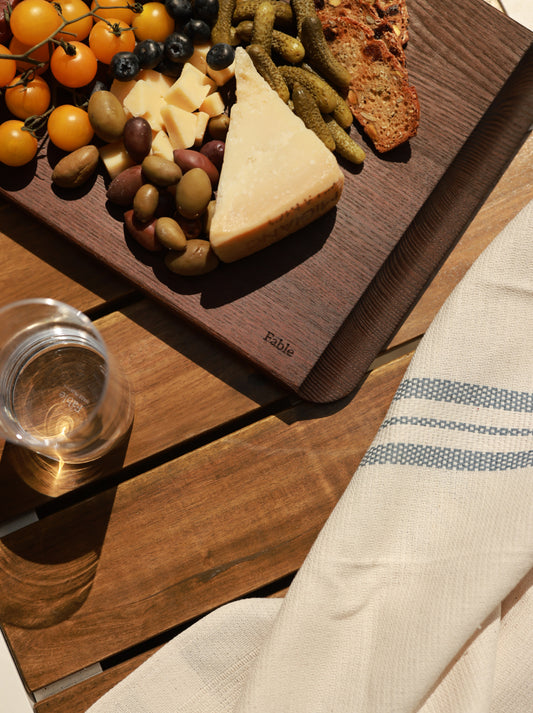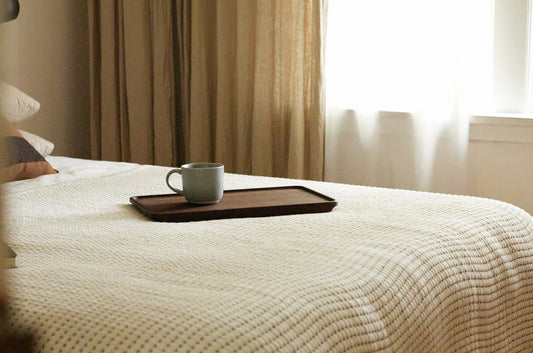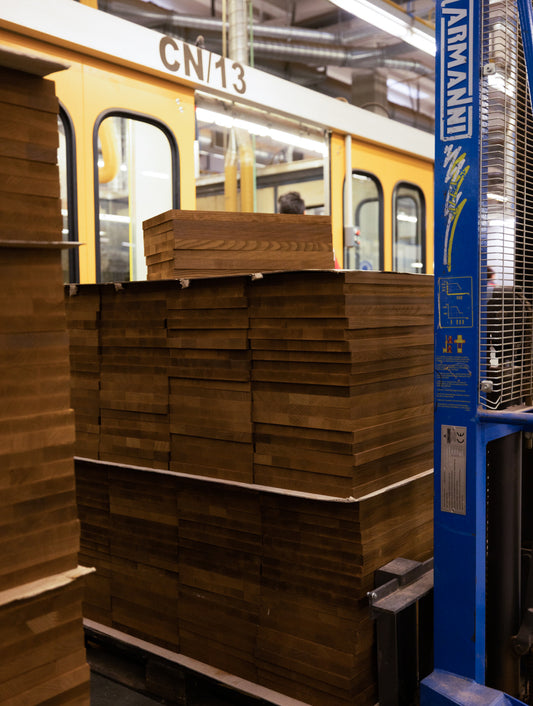 Durably crafted to last.
The Wood Collection is made in northern Italy at a family-owned mill that's been crafting beautiful, high quality wood products since 1937. Traditional techniques, premium materials, and a commitment to sustainability made it a natural fit.
Try it for 100 days.
Spend some quality time with your new Fable. Decide it's not for you? 
No problem, we have a 100-day money back guarantee.