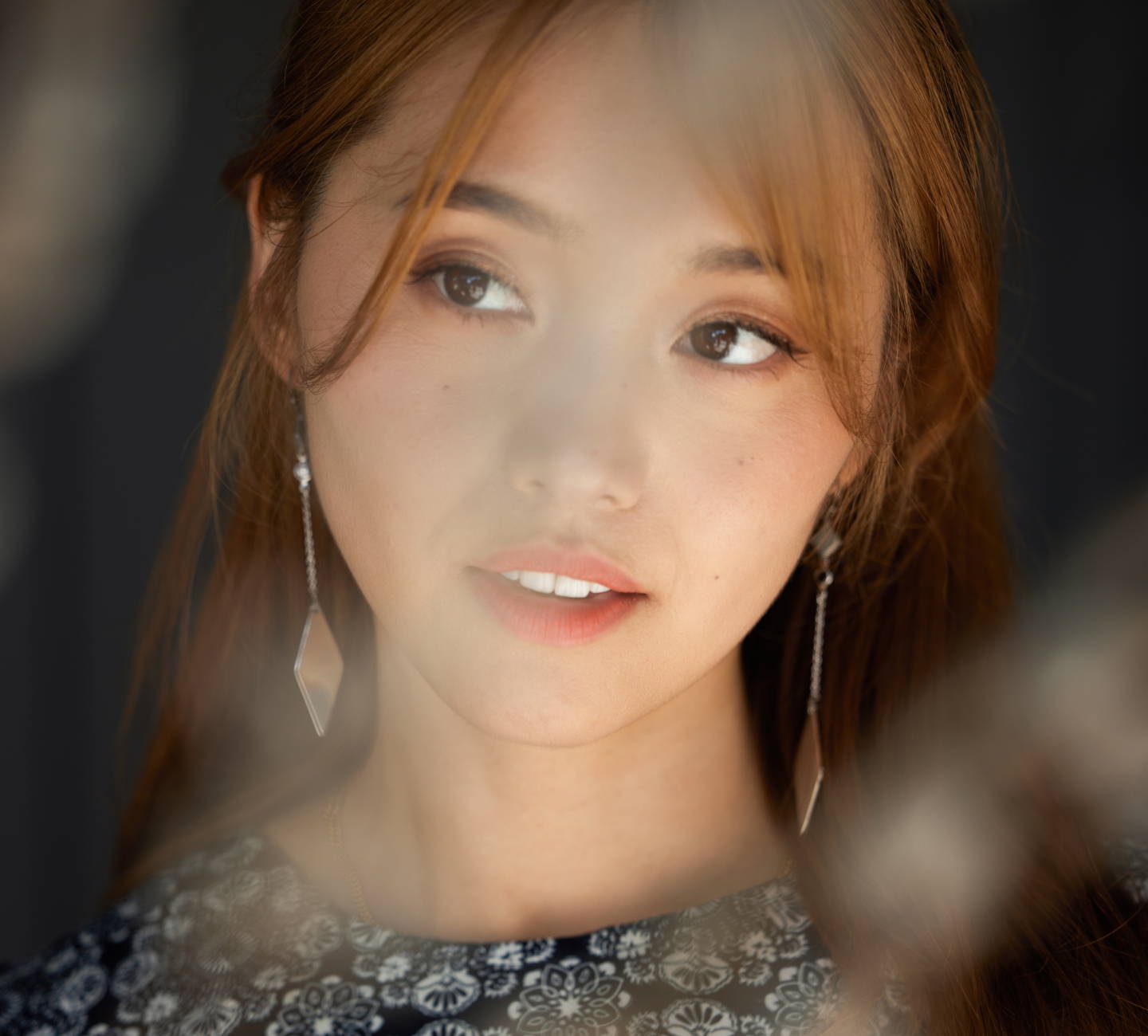 The Stone Blue Collection by Jenn Im
Content creator, mom, and all around style icon, we collaborated with Jenn Im to create the limited edition Stone Blue collection—a pale, earthy blue inspired by nature and traditional Korean ceramics as a nod to her cultural roots.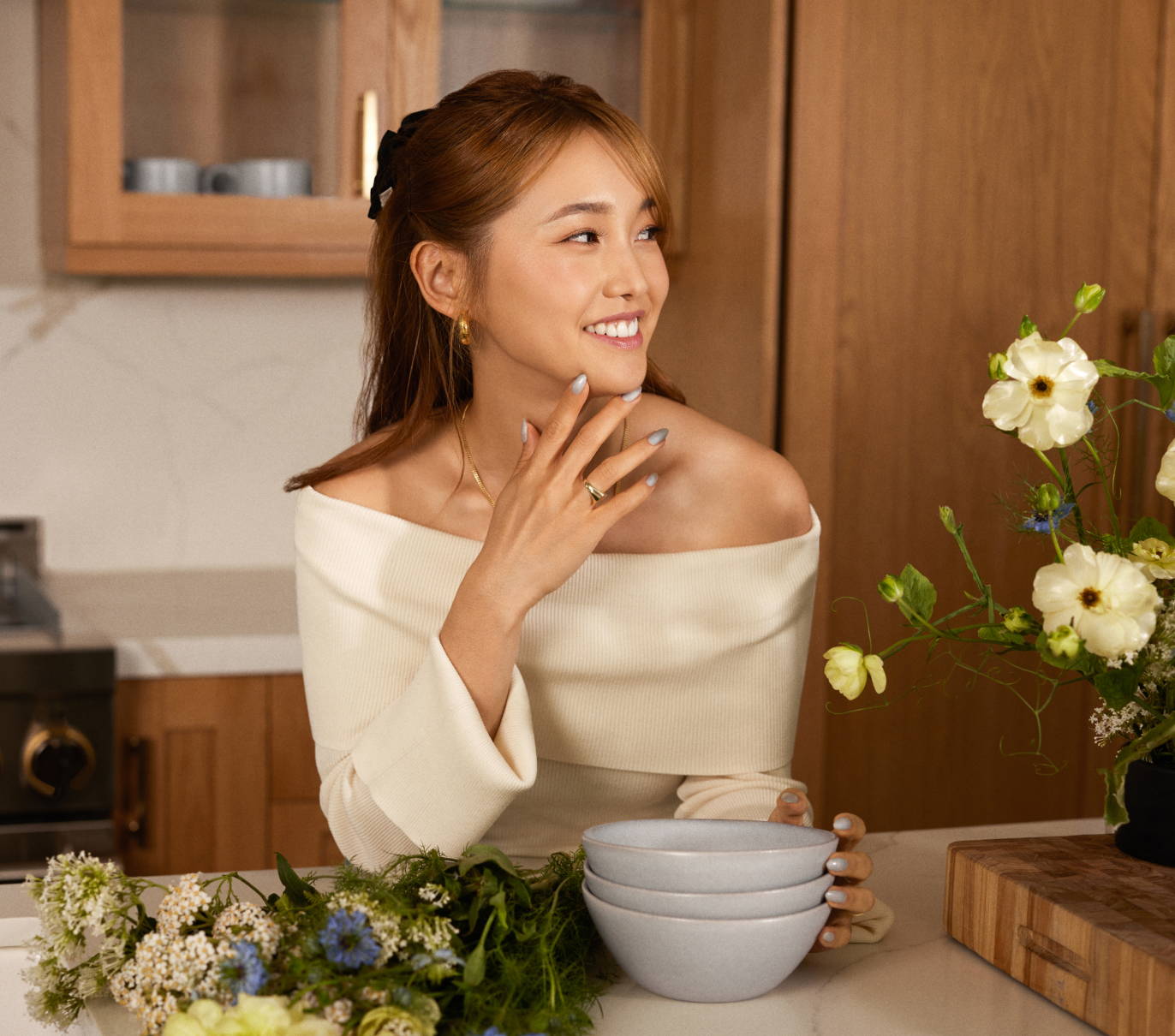 Born and raised in Los Angeles, Jenn's pull to the limelight came easy; both in front of and behind the camera, she's been honing her craft for well over a decade. Through her warm personality and sense of style, she's cultivated a community of over three million YouTube subscribers and nearly two million Instagram followers.
"Nature is a big source of inspiration, so I like to bring that indoors, whether that's through furniture, art, or dishware."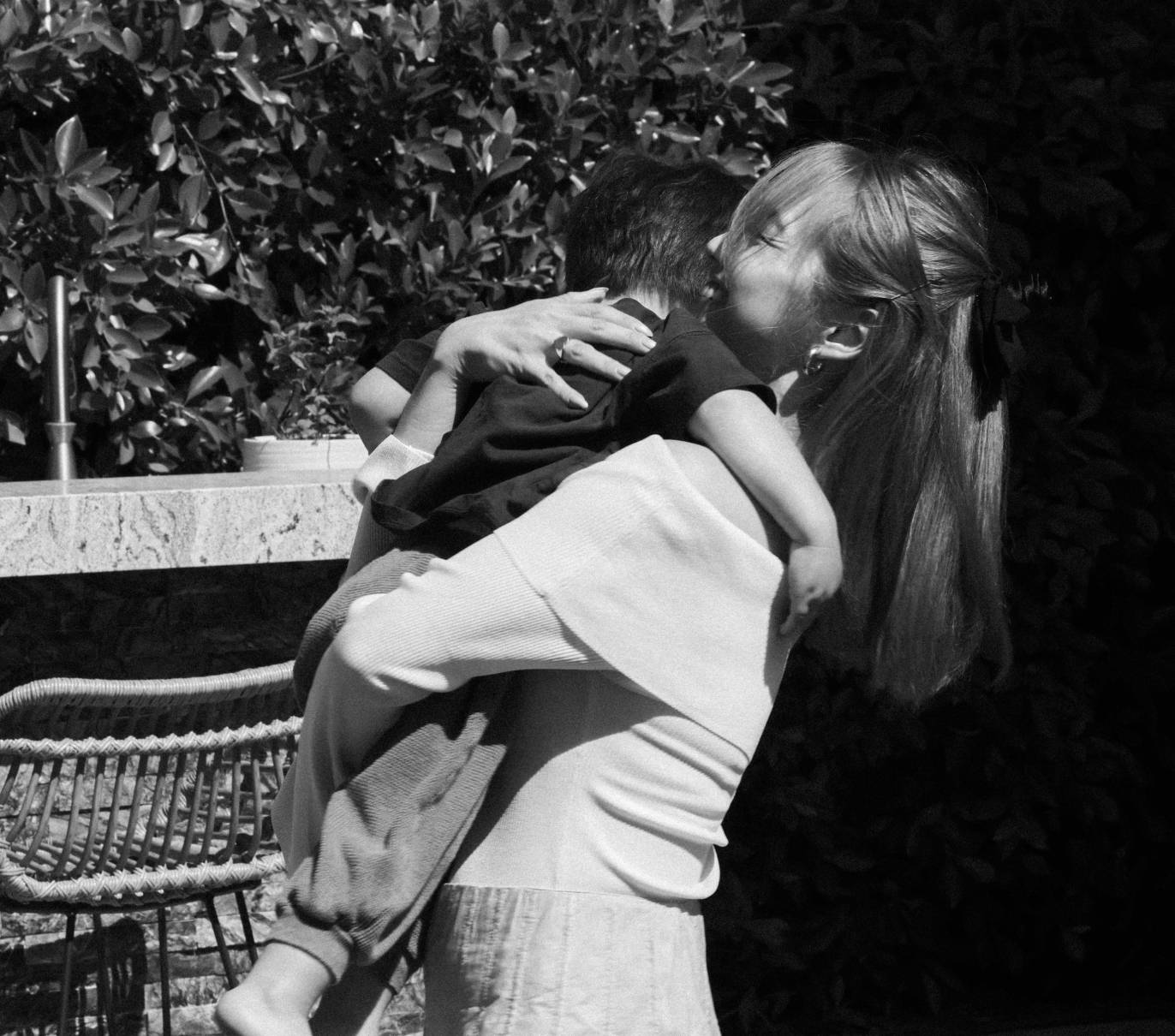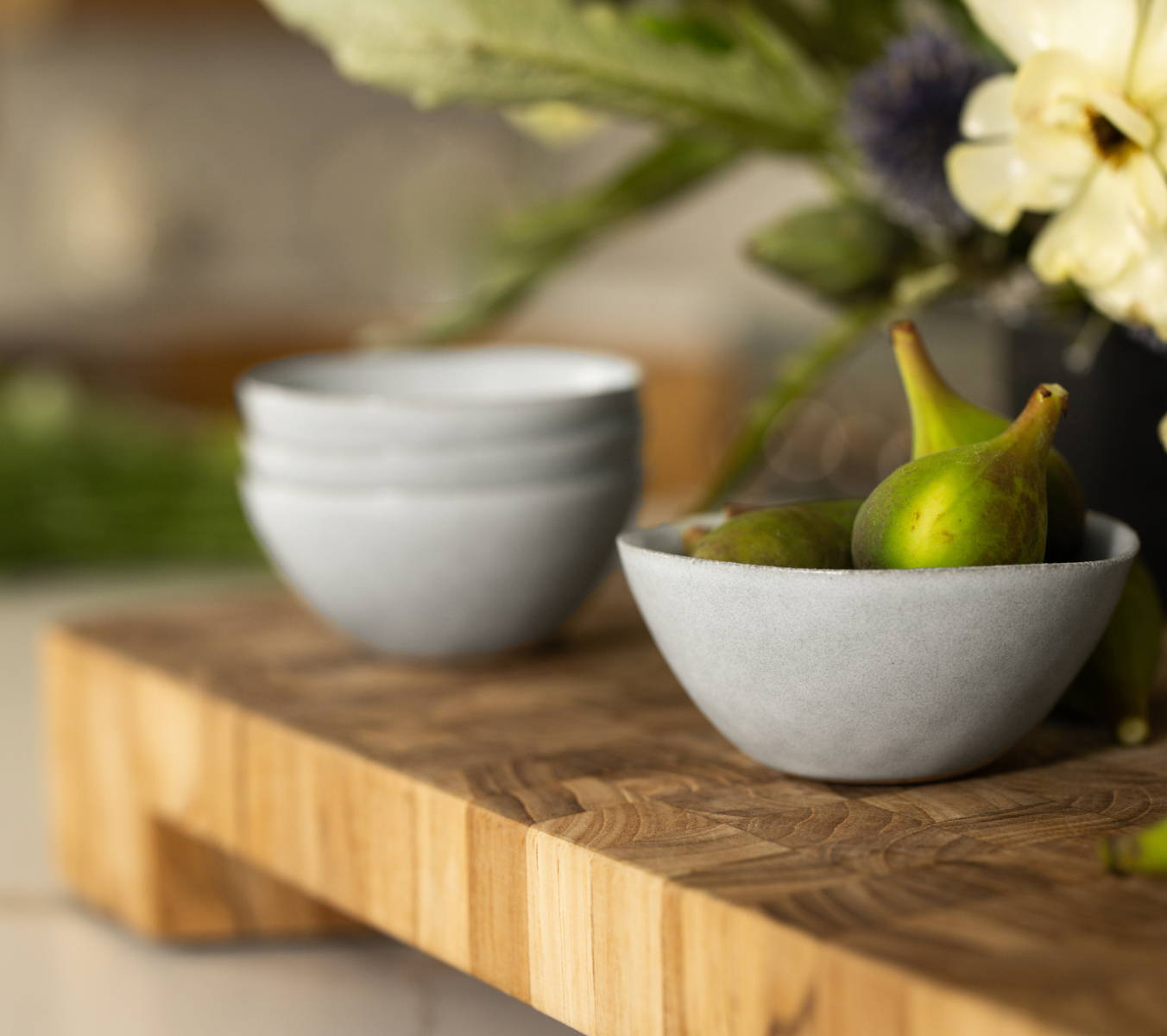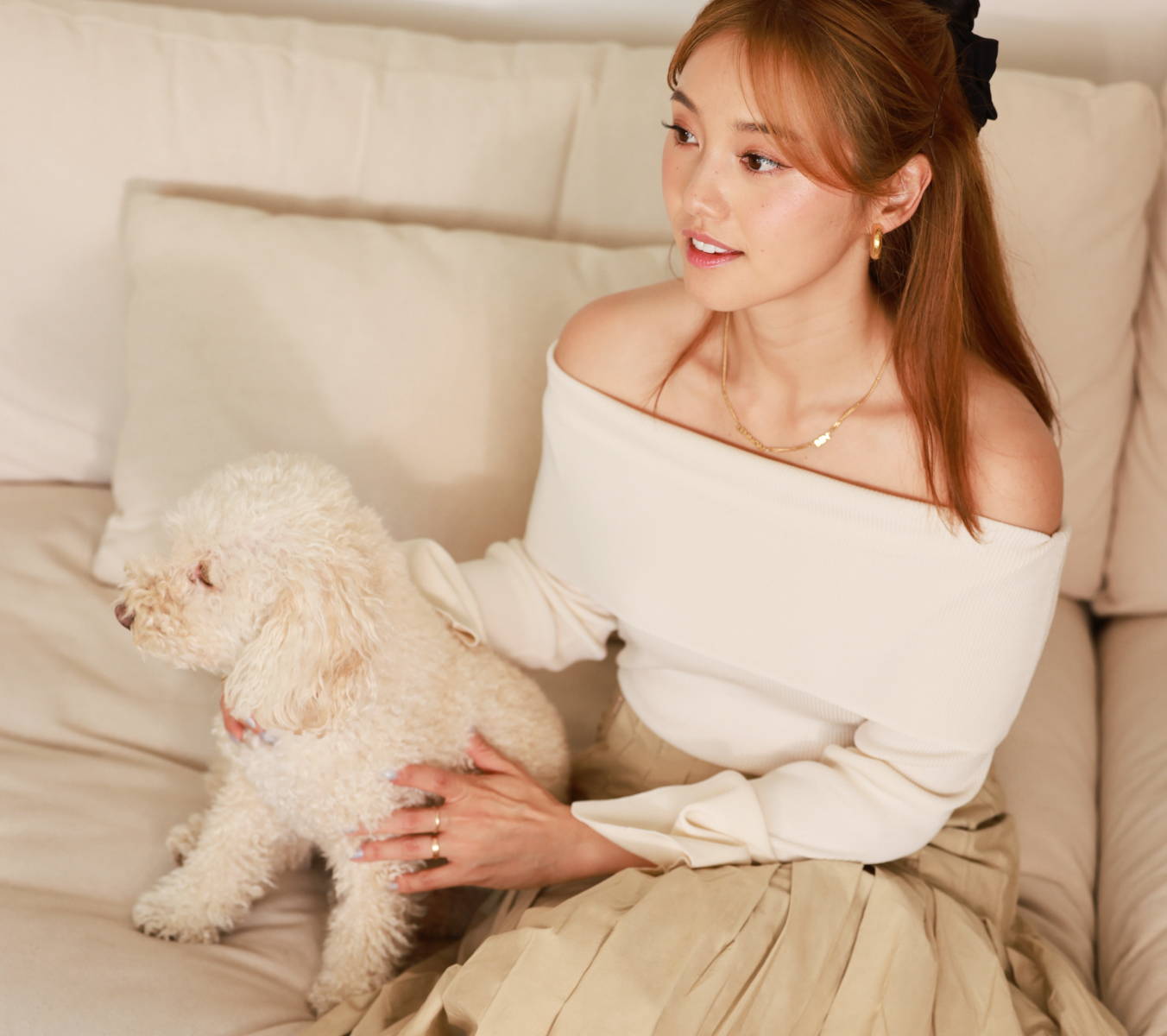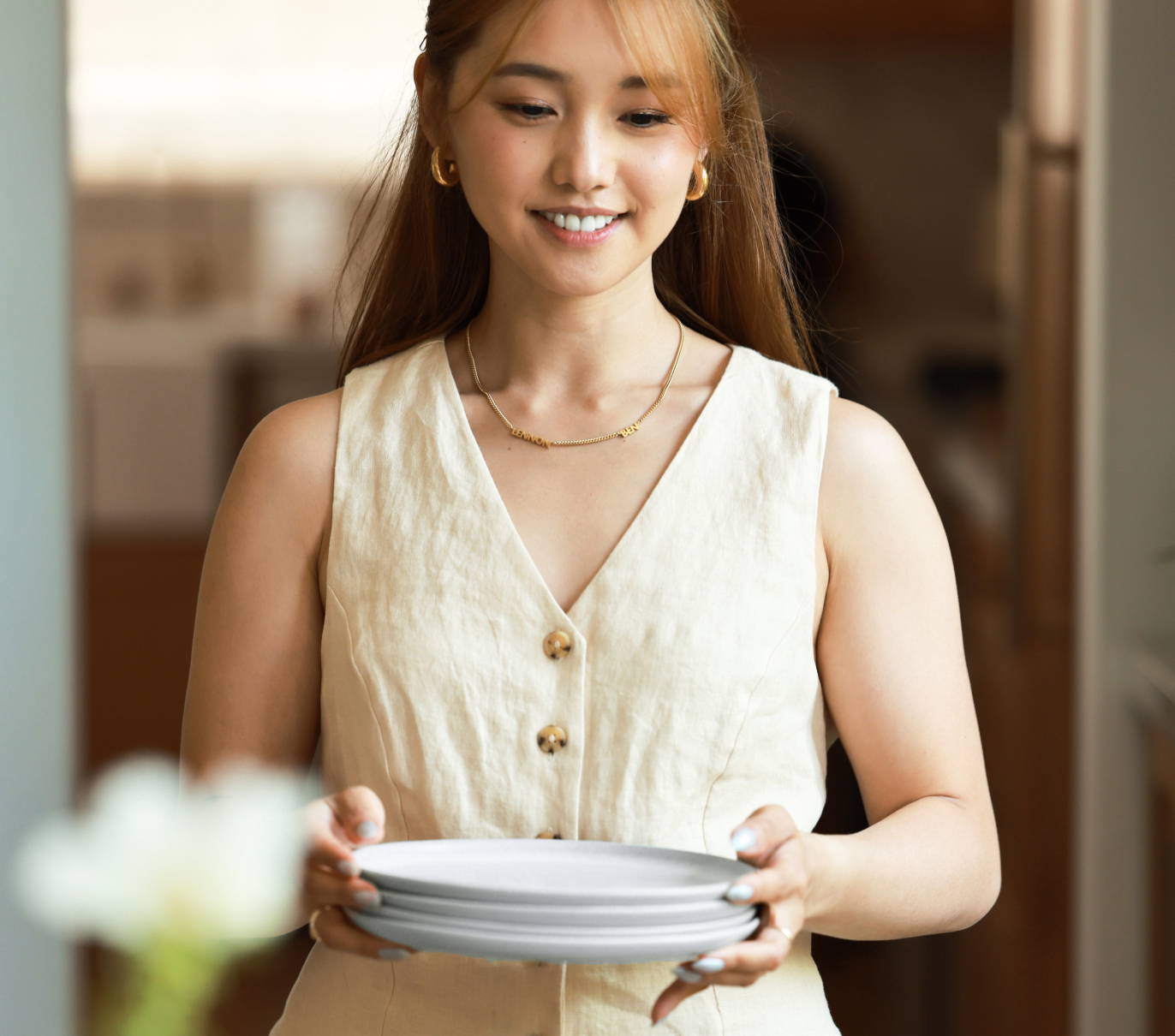 When designing The Stone Blue Collection, Jenn wanted to create something earthy and neutral with a unique twist. Working with Christy Caza, Fable's Product Developer, she looked to her Korean roots for inspiration. First taken with the soft, muted green-blue tones of Celadon pottery, she fused the style with references from Korean Onggi earthenware to create her own interpretation. The result, a modern take on traditional ceramics; an homage to her heritage.
Crafted by artisans in Portugal, the collection uses a special lead-free reactive glaze to achieve its unique pale blue hue with soft brown edges. During production, the reactive glaze is applied at a higher heat to flow over each piece, partially exposing the glaze color below—a process that makes each slightly unique, and one of a kind.
"Even though it's blue, it's still a neutral—look at the sky, or the ocean."
In Jenn's words.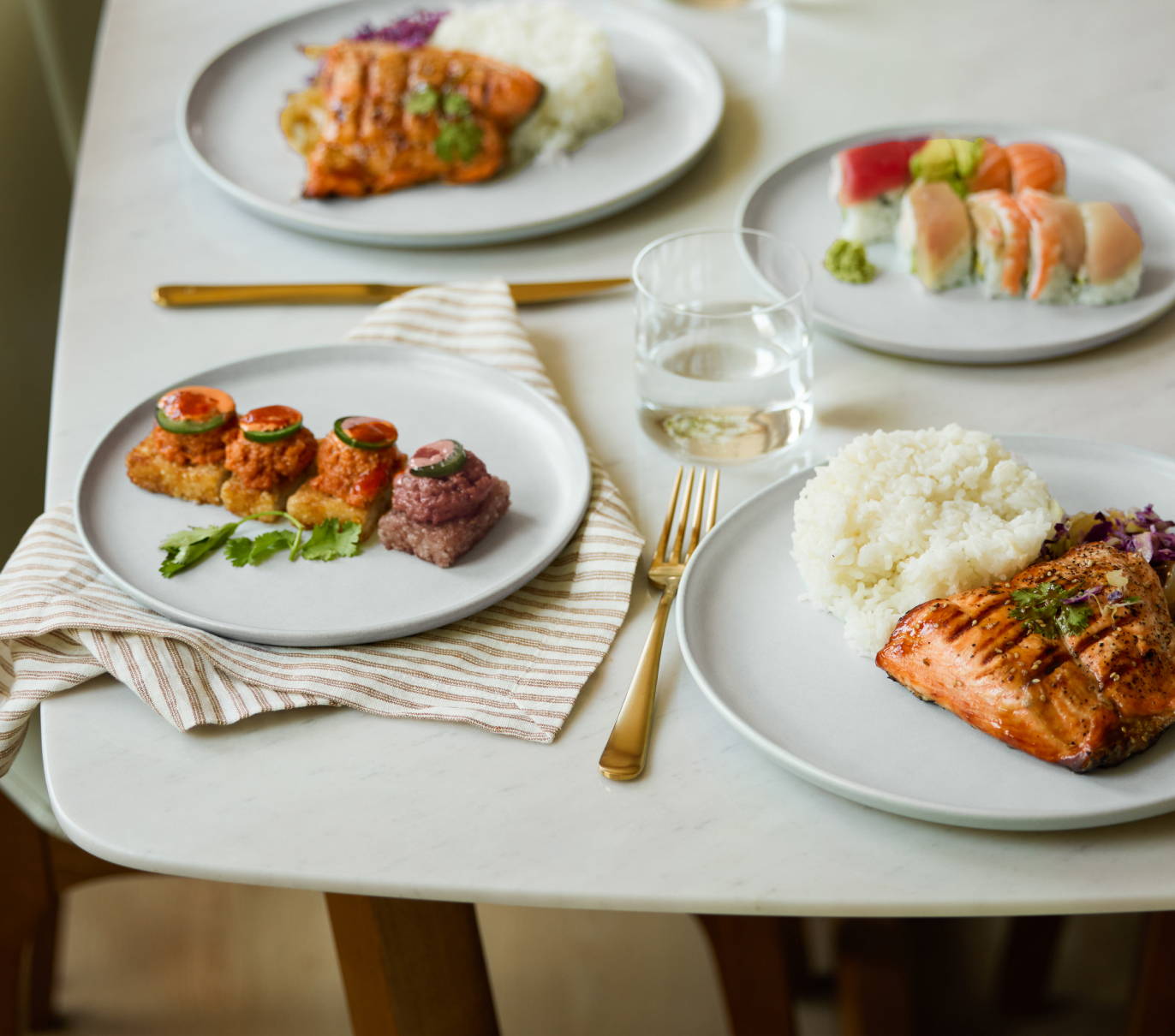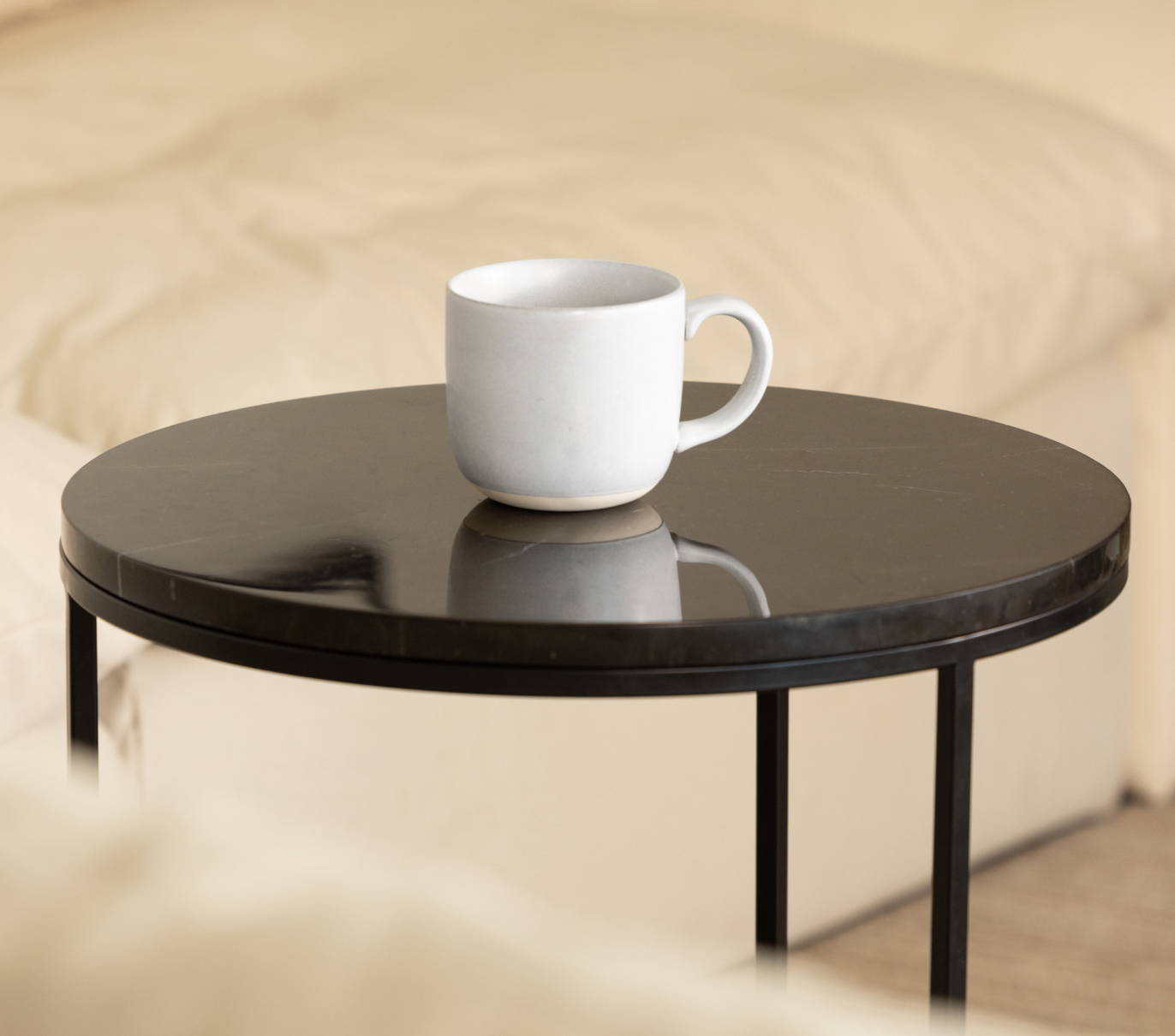 WHAT INSPIRED STONE BLUE?
The inspiration behind Stone Blue was Korean ceramics. I love their earthy tones and textures. I wanted a color that was neutral and also a little different, so when I first saw this stormy, blueish-gray color, I couldn't stop thinking about how it would look on my shelves and dining table. I was hooked.
At first, I looked into Celadon pottery, which is a type of ceramic with a soft gray-green color scheme that originated in China but moved to Korea. Then, I discovered Onggi, a Korean pottery tradition of making large and small storage jars for everyday use to preserve sauces, fermented food, and more. So I decided to mesh them both—Celadon and Onggi—and add my own take to it. For the color, I chose blue to mimic the Korean porcelain from the Joseon Dynasty, which focused a lot on white porcelain with accents of blue.
HOW DO YOU MAKE SPACE FOR INENTIONAL MOMENTS AT HOME?
When I was younger, I used to love going out. Now that I'm older, being home is my safe haven. It's where I spend the majority of my time, so I try making every space in my home intentional and functional. With Lennon in the picture, it has to match my lifestyle but also my role as a mom. When I was creating the space, I wanted to make sure it worked for my family and, of course, my work from home lifestyle. My husband Ben, and I have our own designated spaces for working, alone time, and to get inspired in. I'd recommend it to everyone. Find a corner, chair, or spot in your home, where you can enjoy some one-on-one time with yourself.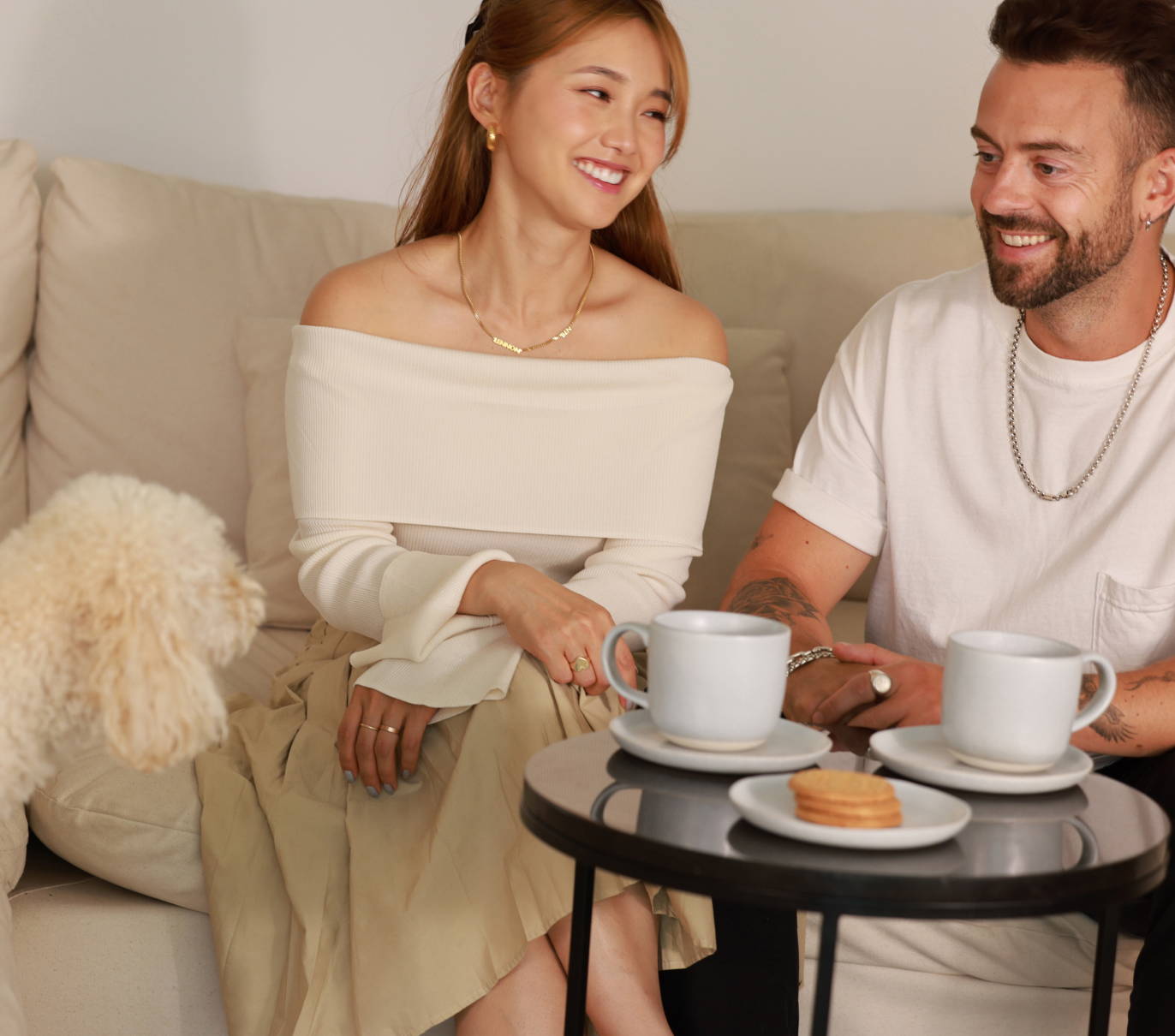 HOW DO YOUR KOREAN ROOTS PLAY IN A ROLE IN YOUR HOME AND EVERYDAY LIFE?
I always joke around that Koreans' love language is good food. If you think about it, all our traditions involve coming together and eating amazing stews, soups, and dishes. For birthdays, you eat Miyeok-guk, which is a Korean seaweed soup. On Lunar New Year, you eat Tteokguk, a Korean rice cake soup. So cooking these dishes is not only delicious, but I also love sharing it with Lennon and Ben.
HOW DO YOU STYLE STONE BLUE IN YOUR SPACE
I wanted to choose colors that are easy neutrals to match with any occasion. If you're going for an airy brunch vibe, I would match this collection with bright whites, creams, and touches of gold. Now for a moody dinner, maybe choose a color palette that includes dark navy blues, black, and a hint of taupe.
WHAT FEELING DO YOU HOPE STONE BLUE BRINGS INTO PEOPLE'S HOMES?
I hope the Stone Blue collection brings comfort and a sense of community within their homes. Ben and I love hosting friends and family over simply to connect. I hope through this collection you can bring your loved ones together to share delicious meals and memories together.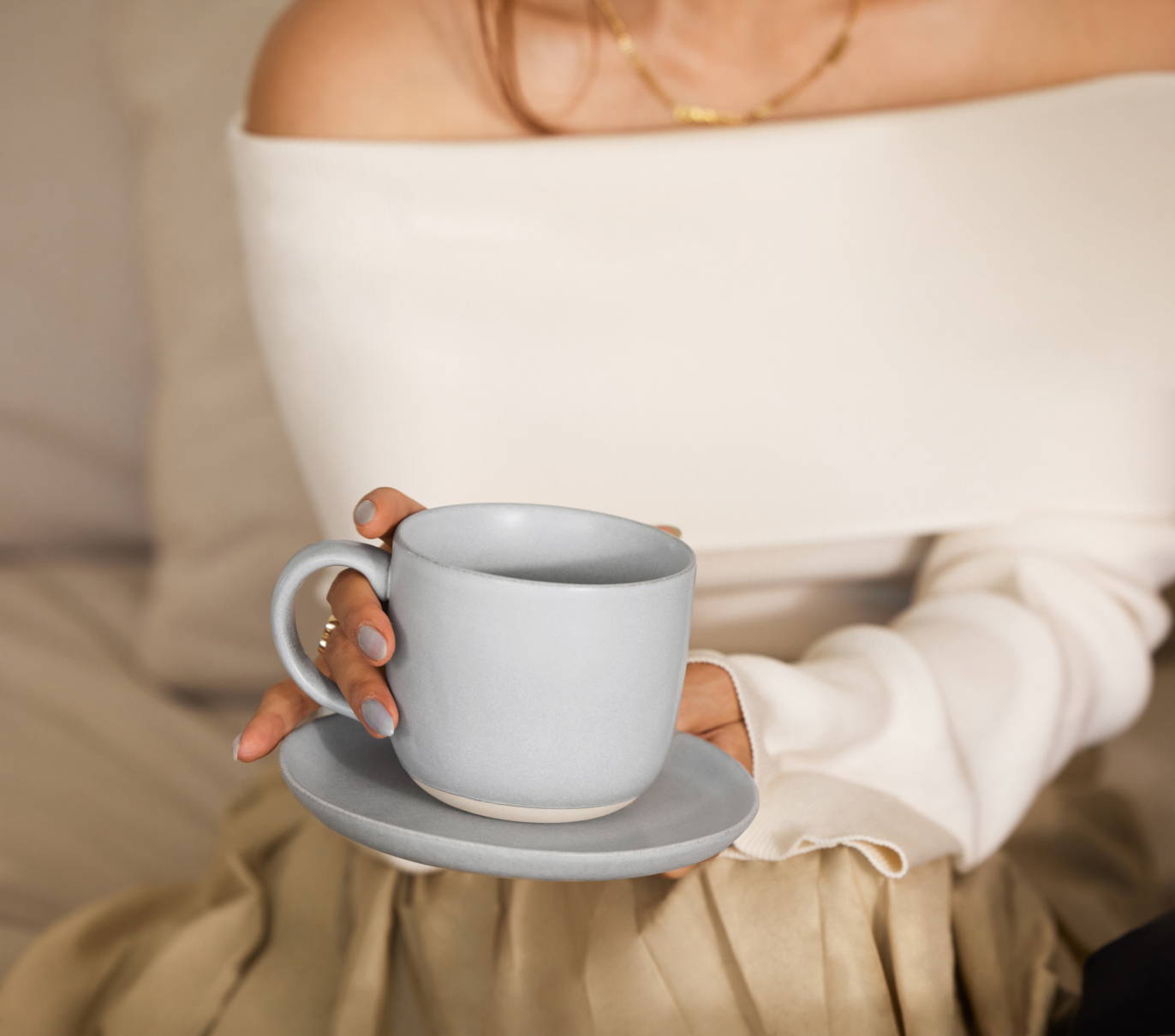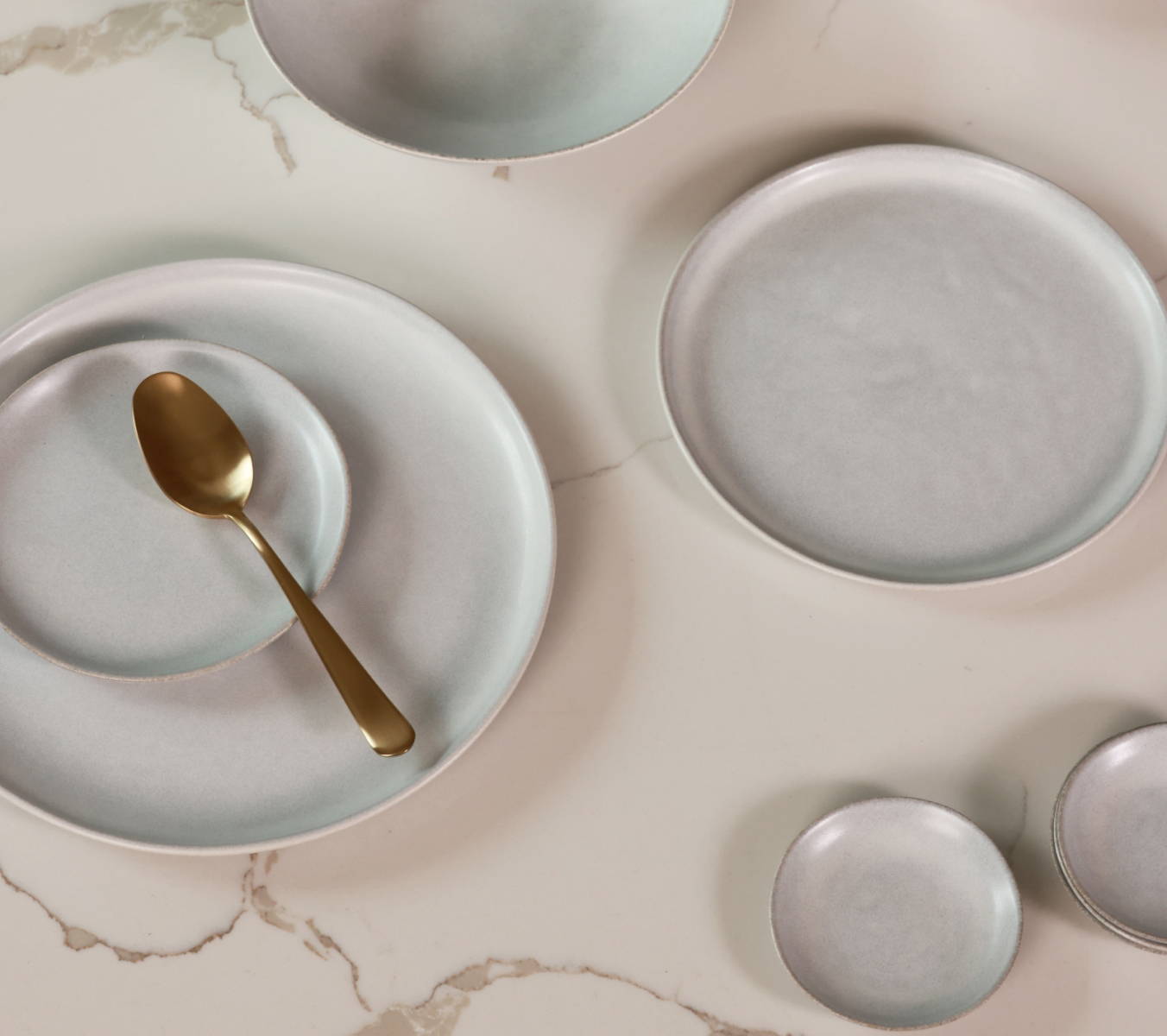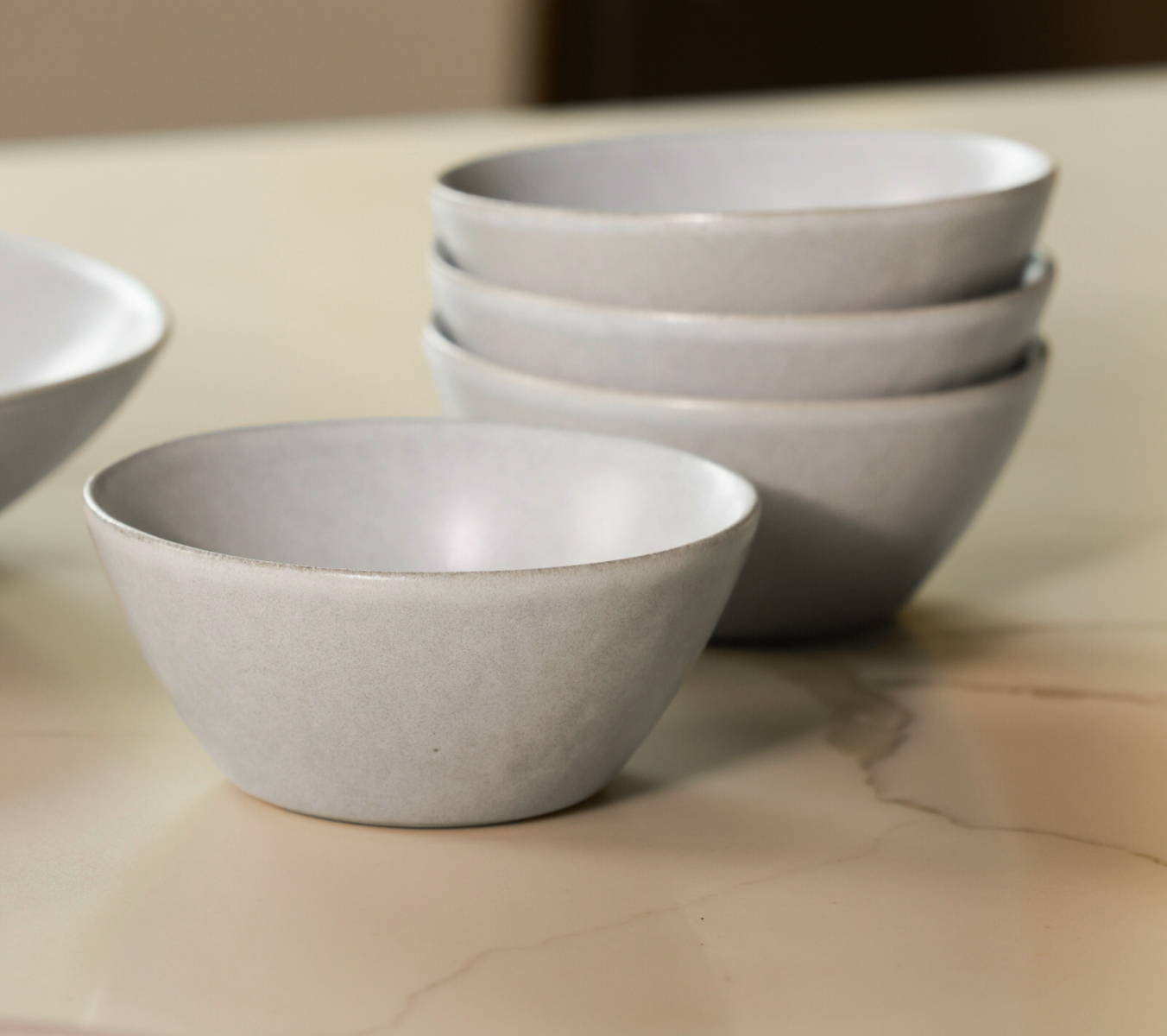 Shop the limited edition collection before it's gone.