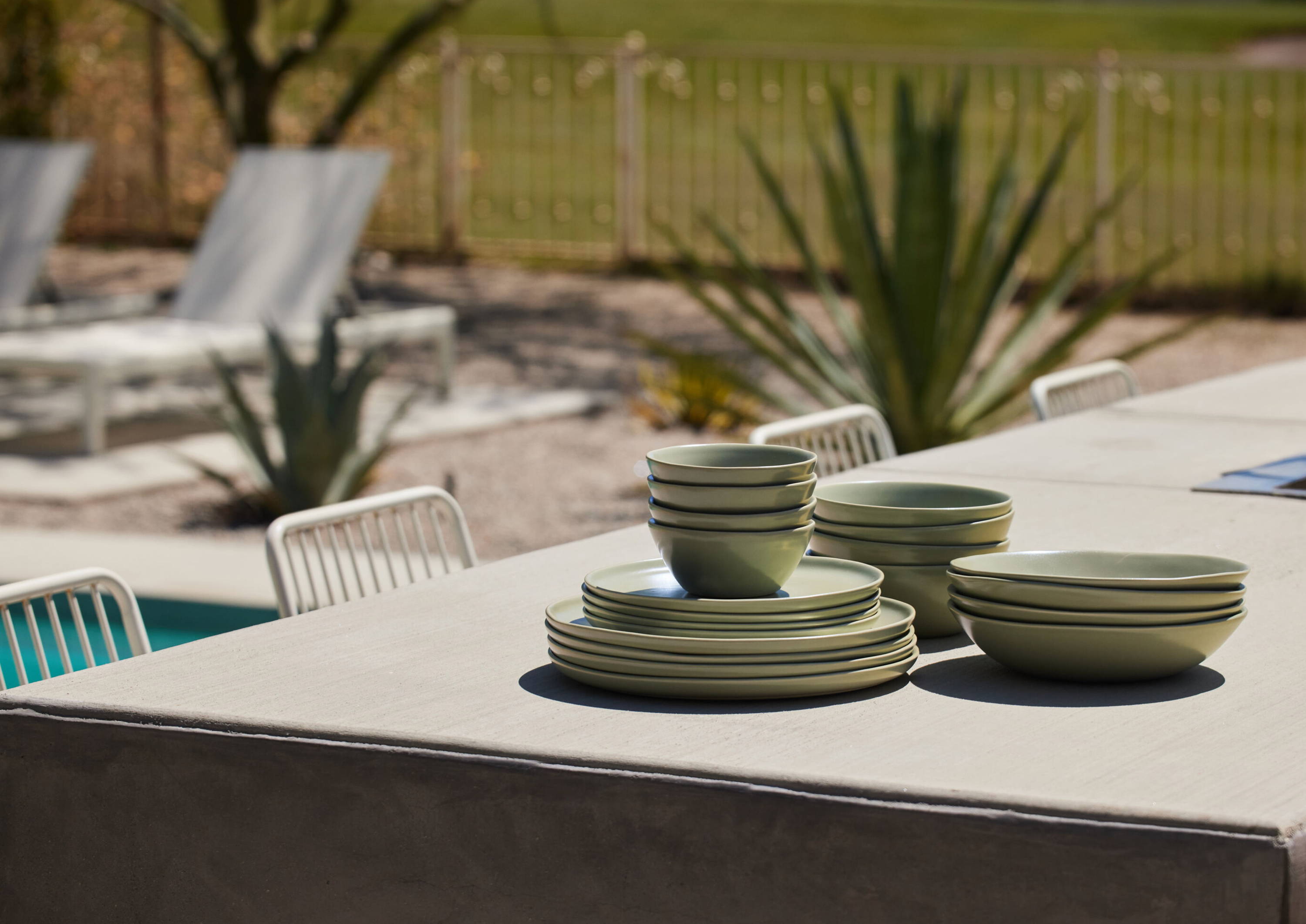 Postcards from
Palm Springs

To celebrate the arrival of warm weather and the endless days, outdoor gatherings, and sun-soaked moments it brings, we ventured into the desert to capture our seasonal campaign in the mecca of indoor-outdoor living.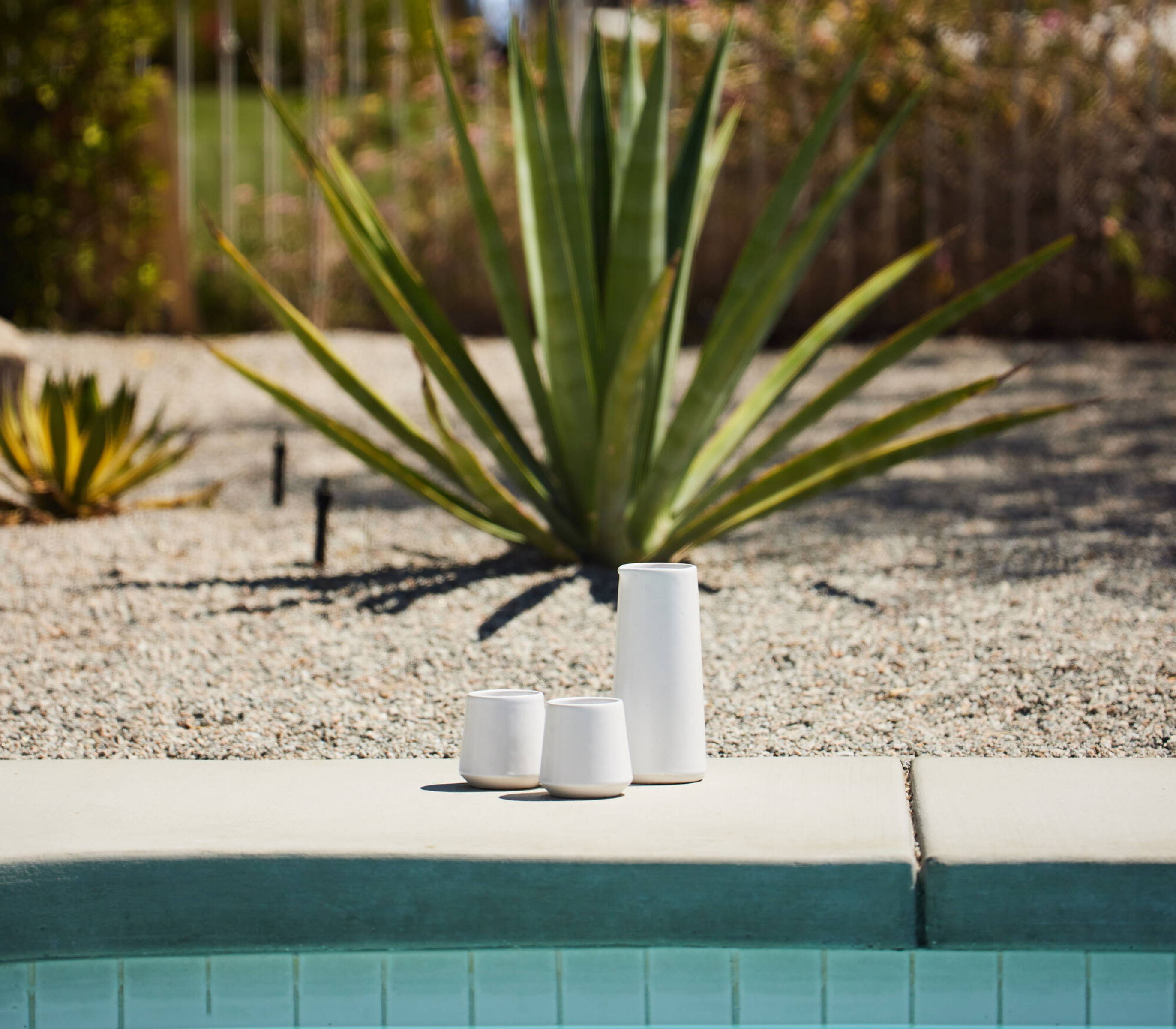 Head 100 miles east of Los Angeles into the Sonoran Desert, and you'll hit Palm Springs. If you've never been, you've at least heard of it—as far as travel destinations go, it's not exactly off the beaten path. (After all, it's a stone's throw from where Coachella takes place.) Popular as it may be, the vibrant community holds a certain enigmatic charm that keeps its appeal high, attracting more than just a steady stream of snowbirds and golfers.
Its mystical allure is wrapped up in a dry desert landscape enveloped by snow-capped mountains, brilliant blue skies, and a perpetual warmth. Once an oasis for Hollywood's elite like Frank Sinatra and Marilyn Monroe, it's now a go-to for anyone seeking a desert escape. Beyond just a tranquil reprieve from the bustle of city life, it's also home to one of the largest pockets of mid-century modern architecture in the world, making it a hotbed for architecture enthusiasts and creatives.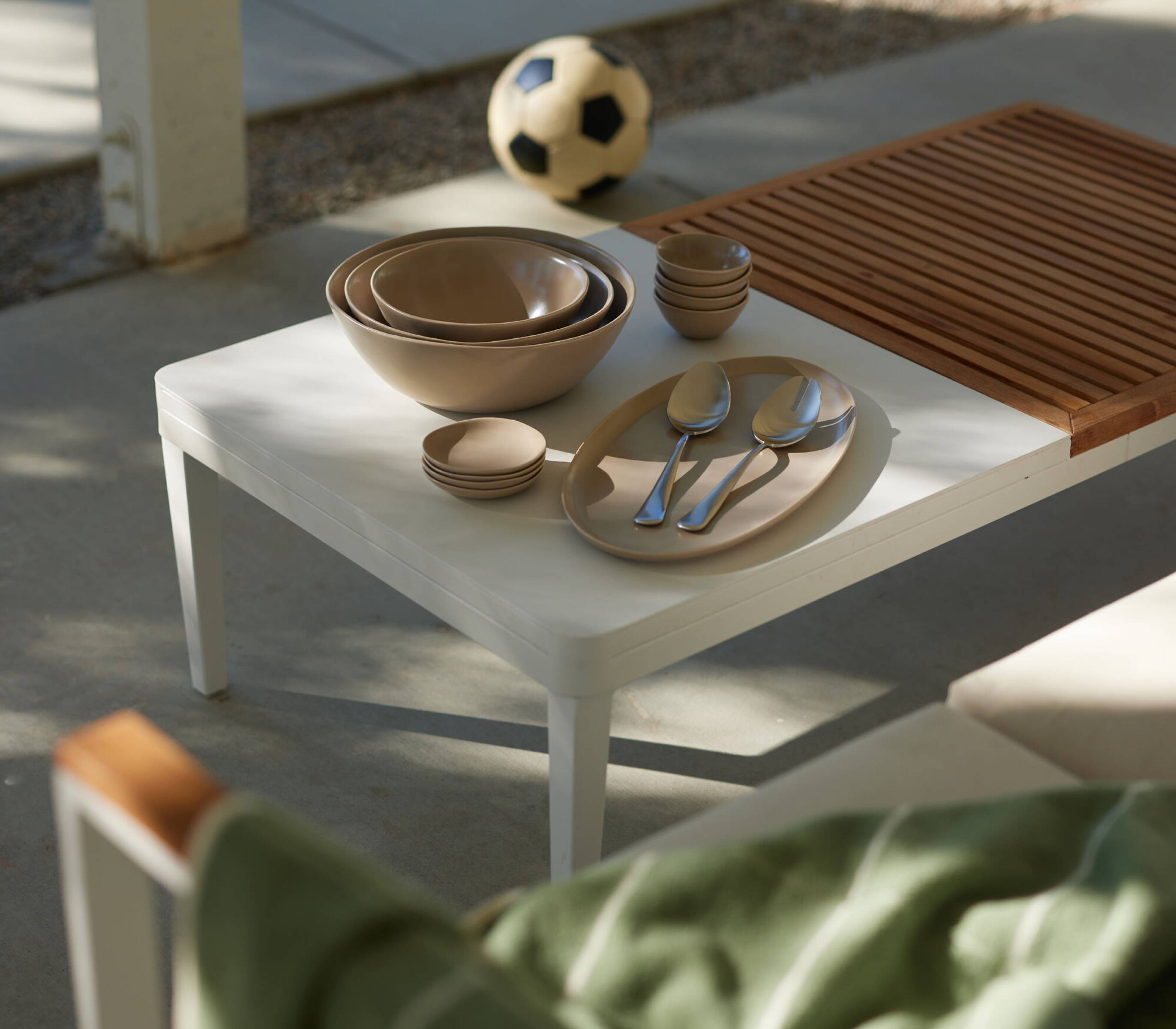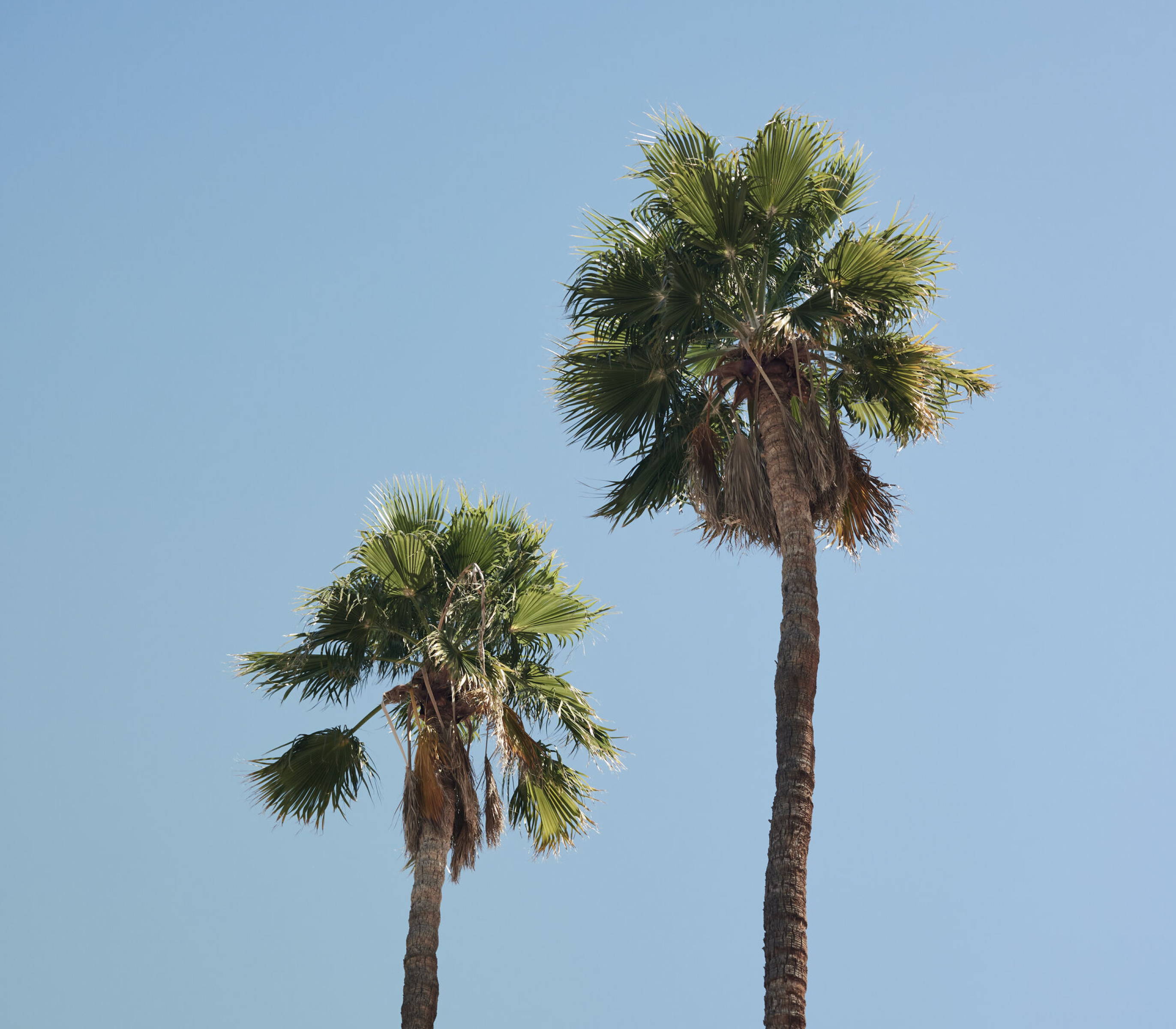 Heavily influenced by European designers like Ludwig Mies Van der Rohe and Marcel Breuer, mid-century modern architecture is defined by its distinctive asymmetrical exteriors, exposed ceilings, and interior beams, with natural and organic materials like wood, stone, brick, and stucco at the forefront. As its name suggests, the style took hold in North America in the middle of the 20th century and exploded in popularity with architects like Frank Lloyd Wright and Richard Neutra at the helm.
Characterized by clean lines and geometric shapes, the architectural style places emphasis on nature, particularly in warm climates like Palm Springs where the lifestyle is rooted in leisure. Relying on their surroundings for beauty, the area's mid-century homes are often single-story, minimalist structures with floor-to-ceiling windows, glass sliding doors, and many access points to the outdoors blending the boundary between indoor and outdoor living. An ideal backdrop to shoot Speckled White, Beachgrass Green, Desert Taupe, and drinkware inside and out? We thought so.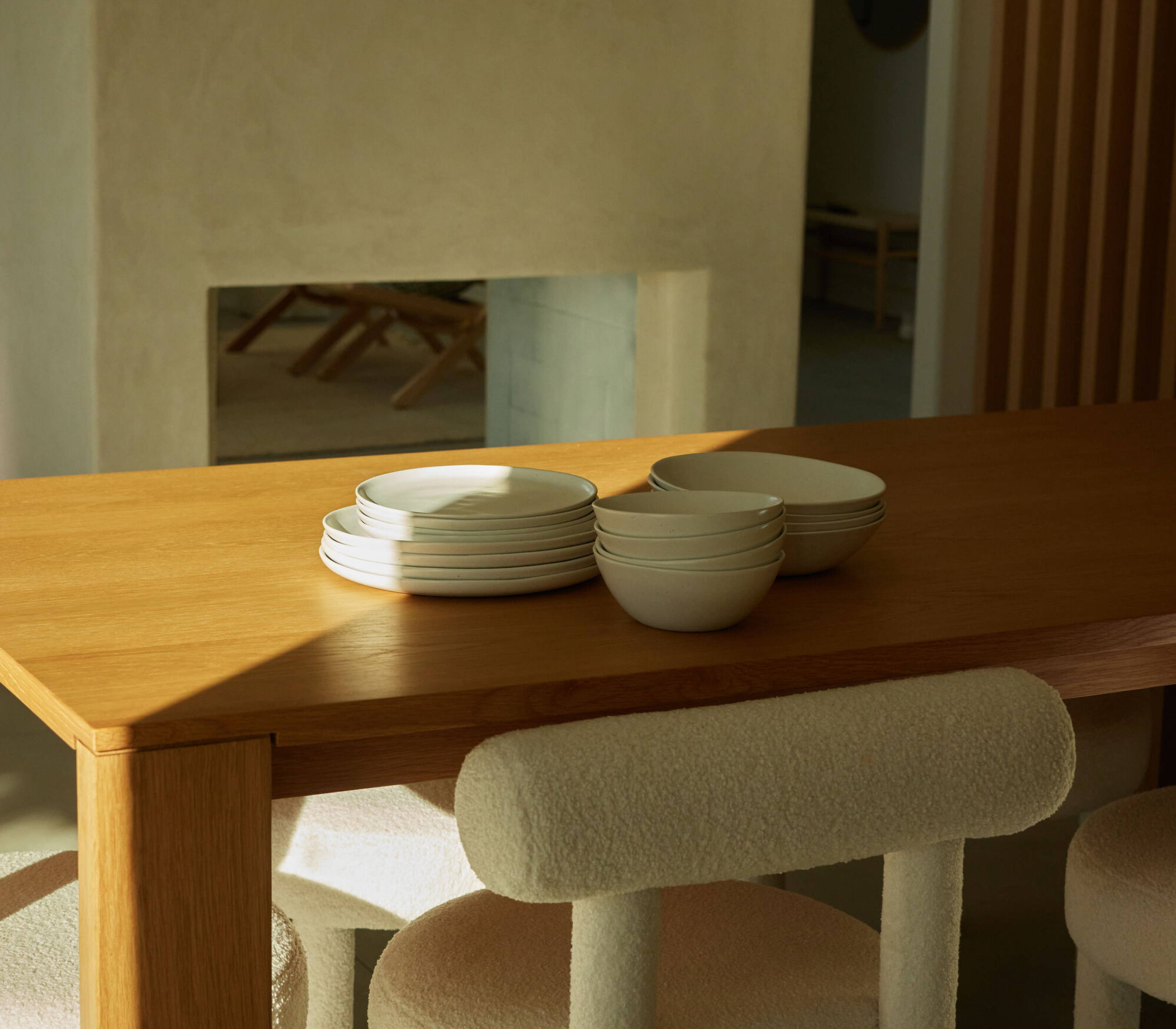 "Palm Springs perfectly embodies the essence we wanted to convey for our summer campaign. Its architecture and seamless integration with the desert landscape mirror Fable's minimal, multi-functional designs," says Victoria Hall, Fable's Art Director and mastermind behind the shoot.
"By immersing ourselves in this desert landscape, we captured our collections in a setting that encapsulates this idea of indoor-outdoor living, lending a perfect backdrop to showcase our pieces in a way that celebrates the connection between people, design, and nature."